"The First Slam Dunk," a Japanese animation film based on the popular basketball manga Slam Dunk, has proved to be a box office hit across Asia.
Slam Dunk, which depicts Shohoku High School's basketball team going up against strong rivals, was serialized in the manga magazine "Weekly Shonen Jump" in the 1990s and its animated TV series took the world by storm.
We explore the background to the enthusiasm among Asian people for the movie that has transcended time.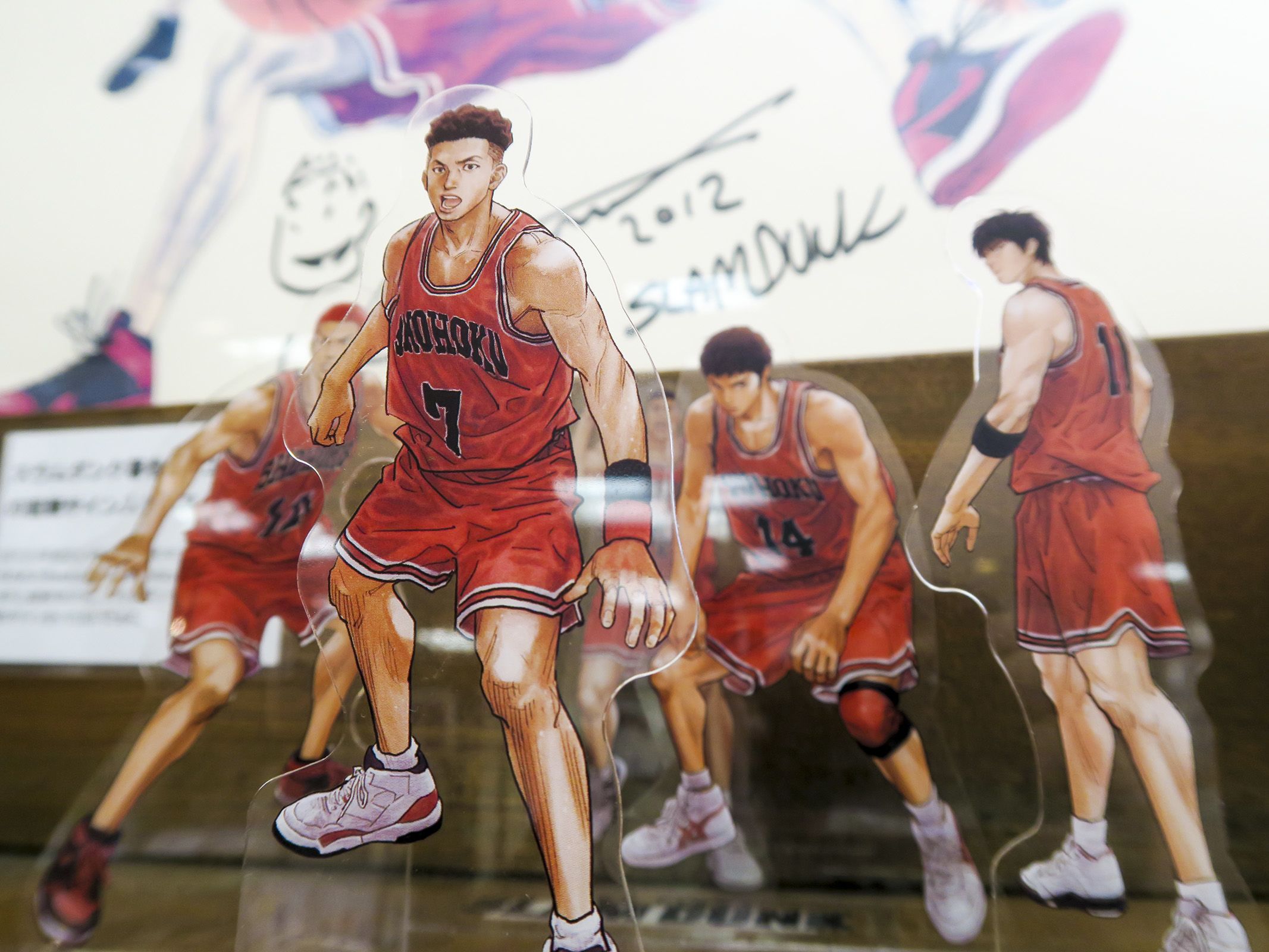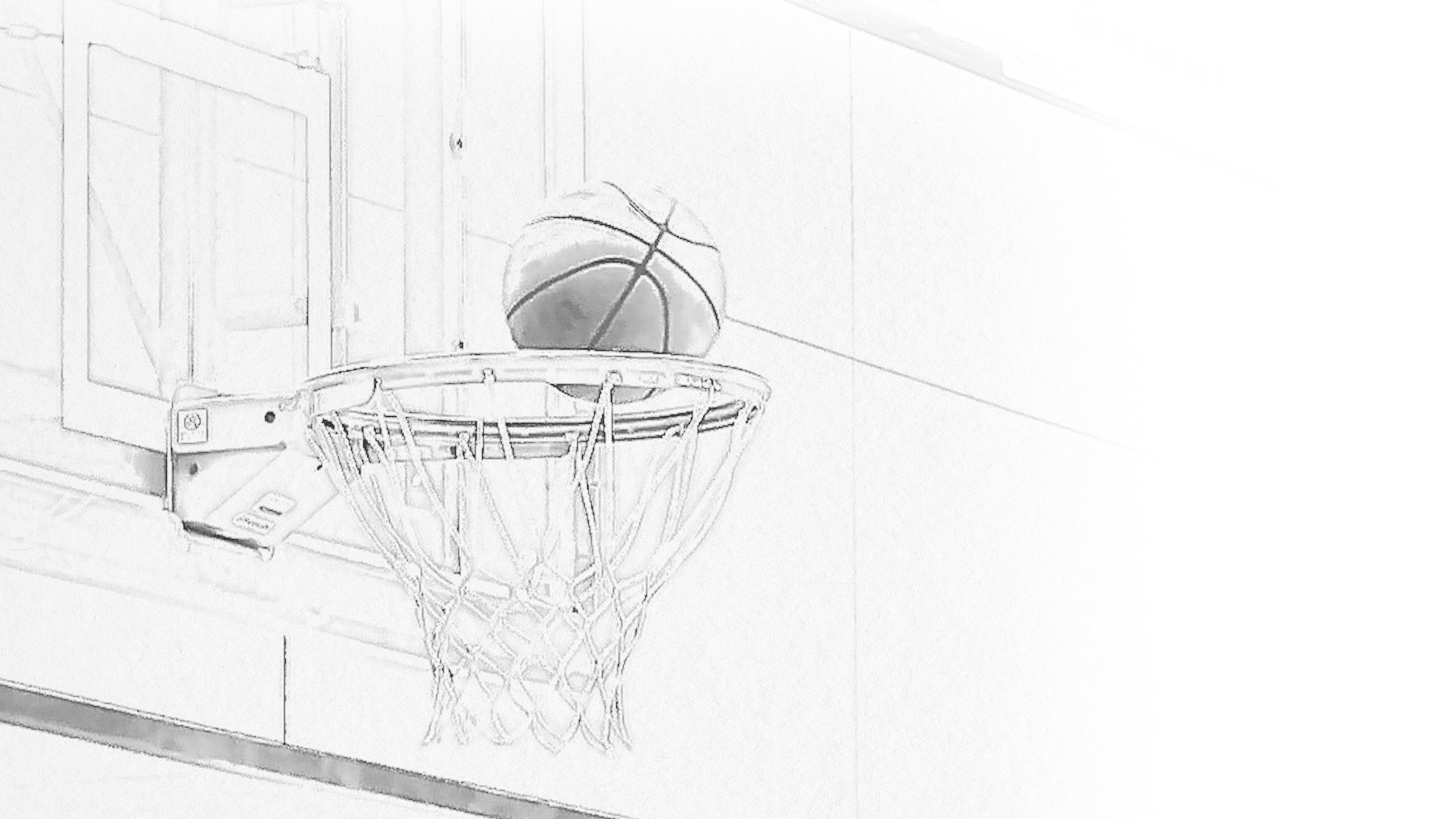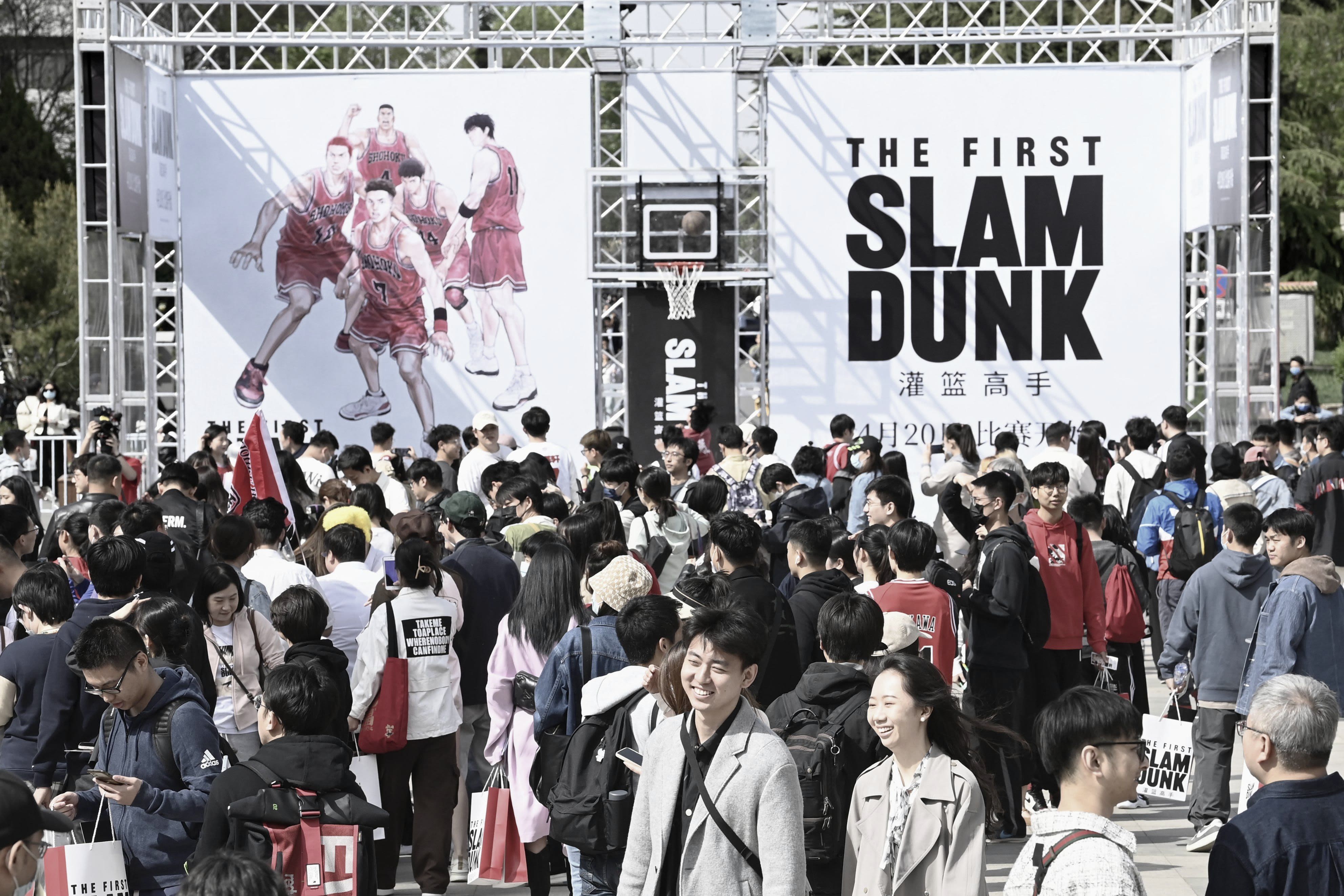 Megahit in China and
South Korea
Released in Japan in December 2022, domestic box office revenue for The First Slam Dunk totaled approximately 15.2 billion yen (US$106.8 million) as of Aug. 6, according to movie information provider Kogyo Tsushinsha.
Meanwhile overseas, it hit the theaters in China, South Korea and parts of Southeast Asia in January 2023 and in North America in late July, raking in over 20 billion yen in box office sales with total attendance exceeding 22 million viewers after being released in about 15 countries and regions, according to the film's distributor Toei Co.
Audience turnout stood out particularly in China and South Korea, where translated editions of the original Slam Dunk manga were published and the TV anime series was broadcast in the 1990s -- around the same period as in Japan. Fans packed movie theaters day after day, totaling 18 million viewers in China and 4.6 million in South Korea as of July.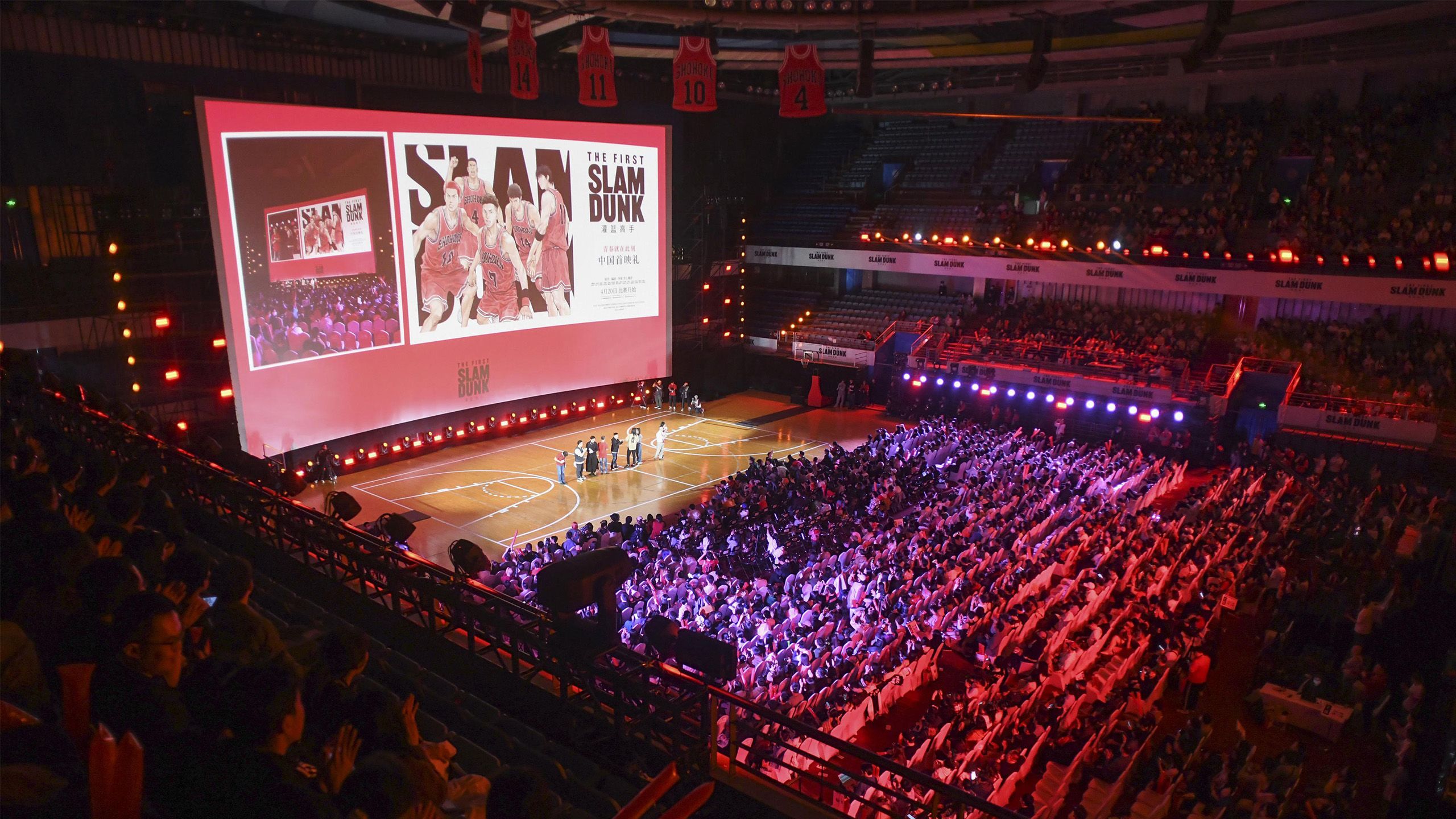 At theaters in mainland China on the movie's opening day on April 20, many in the audience were seen clad in the anime characters' uniforms, clapping and cheering during the screenings.
"Slam Dunk is a precious memory from my childhood. It taught me a lot about friendship and team play," said an office worker in his 30s who visited a movie theater in Shanghai.
Meanwhile, a self-employed man in his 40s said, "The anime was broadcast on TV when I was in high school and I admired its colorful and vibrant school life. It made me feel that this is what youth should be like. I saw an ideal world in Slam Dunk."
In South Korea, where the movie premiered in January, local media say the showing evoked "nostalgia" among those in their 30s and 40s who had read the original series in the 1990s as youngsters. A number of South Koreans have gone to theaters with their children and bought manga copies again at bookstores.
A number of people said they watched the movie multiple times. Kim Song Ju, a company employee in his 30s, watched a subtitled version and a Korean-language version in January. "I was moved to tears when I heard once again the lines that made me feel positive while reading them more than 20 years ago," he said.

The movie has also attracted new fans as well. Park Jeong Ah, who is in her 30s, said, "I really liked how everyone in the movie put their best efforts possible to win the game. It's entertaining enough for someone like me new to the manga series."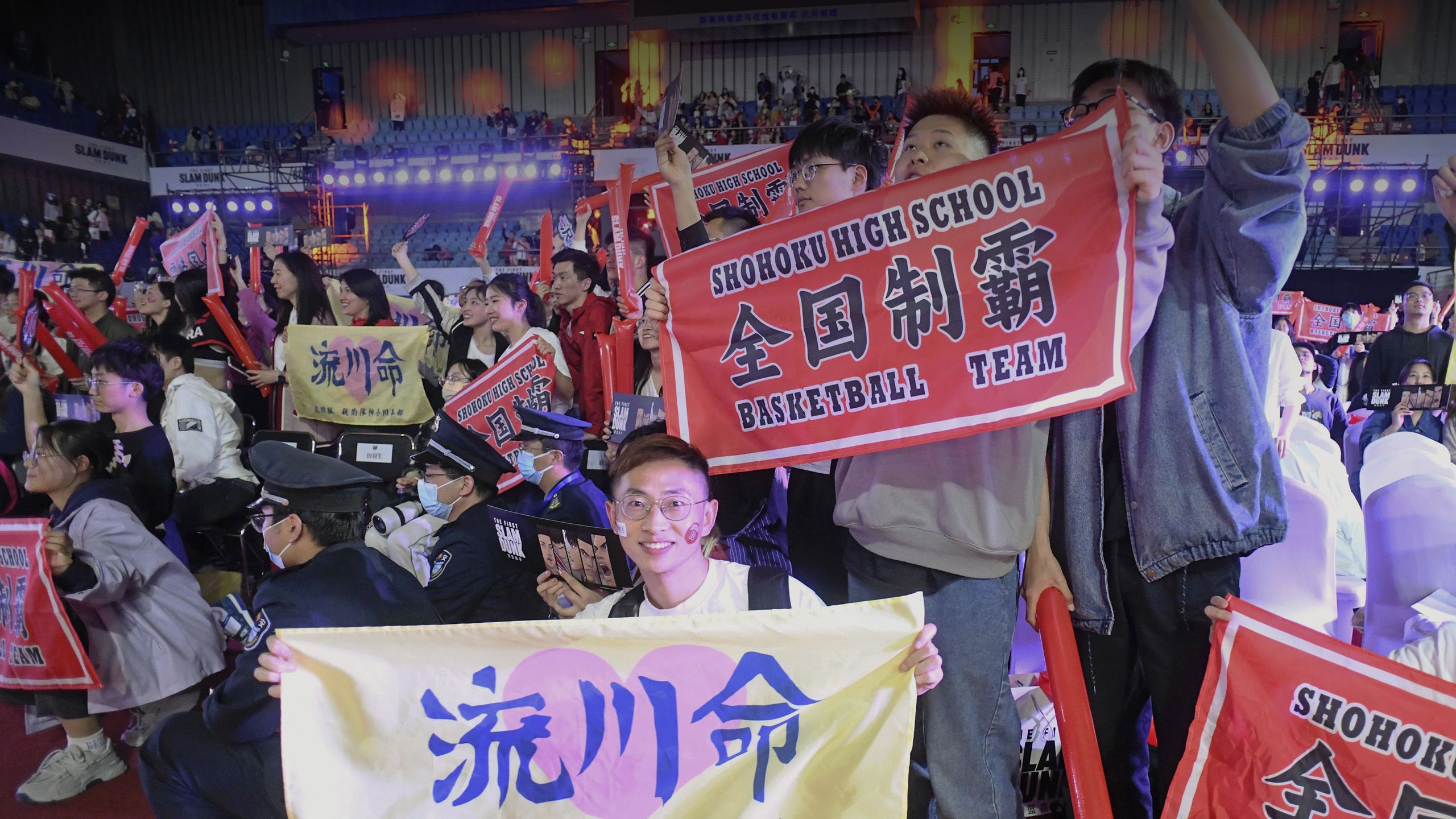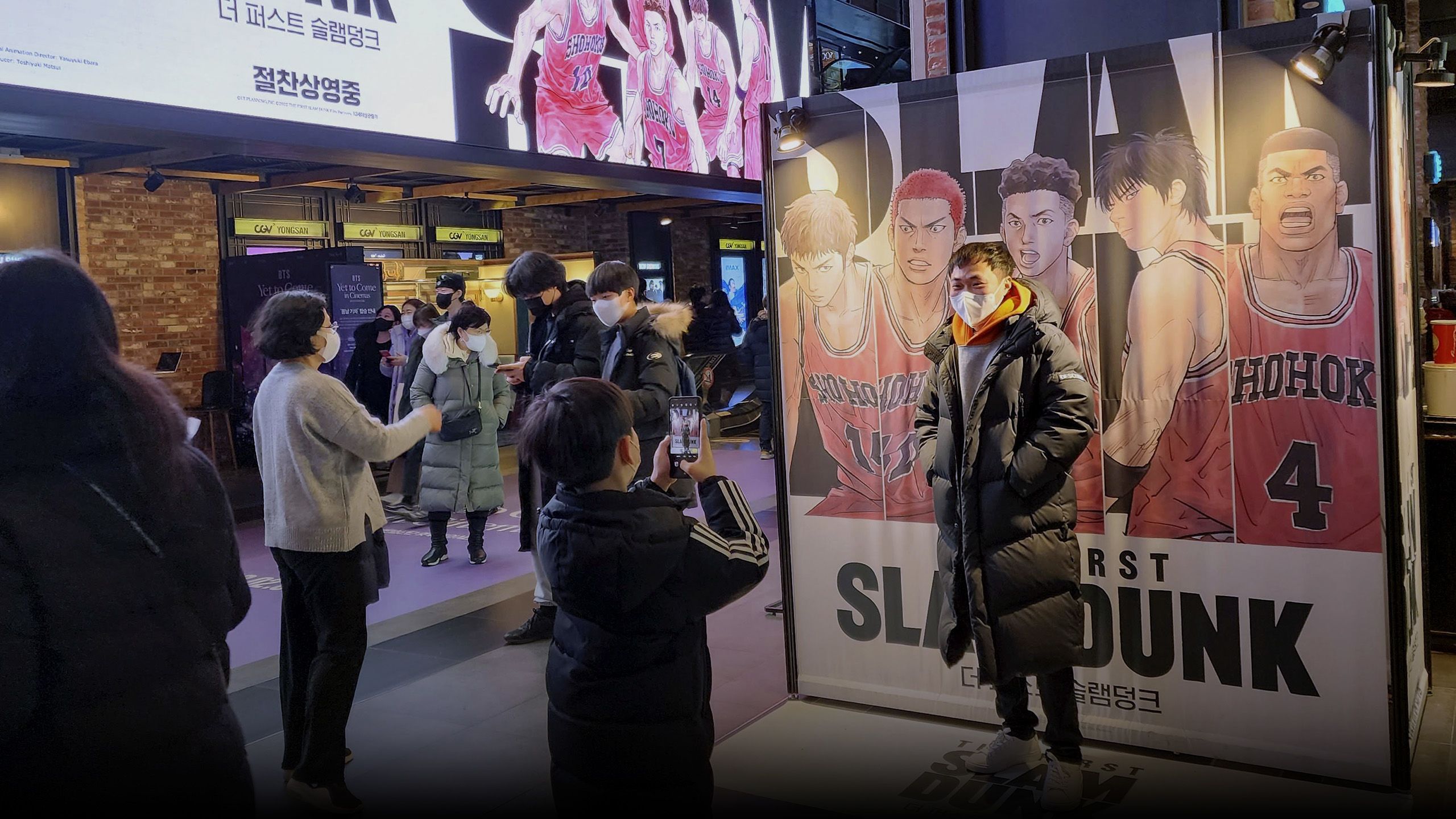 Crowds drawn to the Kamakura crossing "holy ground"
With the release of the movie, more and more fans have been making what is dubbed "seichi junrei," or literally "holy pilgrimages," to places linked with scenes from Slam Dunk.
Among such places, the railroad crossing at Enoshima Electric Railway's Kamakura Kokomae Station in Kamakura, a coastal city south of Tokyo, is arguably the most famous.
On a hot summer day in early July, fans from China, South Korea and various countries in Southeast Asia were among visitors who gathered near the crossing.
A woman in her 40s from Beijing visiting with her daughter said she has been a Slam Dunk fan since watching the TV anime as a high school student. Her daughter, who is currently in elementary school, has read the manga avidly and the two brought with them figures of the anime characters.
"The anime taught me the importance of teamwork," the woman said. "I was excited when I heard that a new movie was going to be released."
A South Korean couple were sitting on stairs near the train crossing. They came from the central city of Daegu and were staying in Tokyo's Ginza district. The man said Slam Dunk has long been his favorite and he wanted to visit places featured in the work at least once.
Meanwhile, a man in his 20s visiting from Malaysia said he came on the sidelines of his business trip to Tokyo. Wearing a Slam Dunk T-shirt, the man took photos of himself with the crossing in the background.
The crossing is located at the bottom of a slope that extends from Kamakura High School to residential buildings that sit nearby. A national road runs parallel to the "Eno-den" railway line. On the far side of the road lies the seashore. The area attracts many surfers and beachgoers during summers and is known as a scenic place.
Fan pilgrimages are not without their problems, however. Space near Kamakura Kokomae Station crossing is limited and as fans flood the area, they obstruct traffic and become a nuisance to local residents. This has prompted the Kamakura municipal government to deploy security guards in the area to maintain order and it urges people to act with moderation while enjoying their visit, including making sure not to spill out onto the road.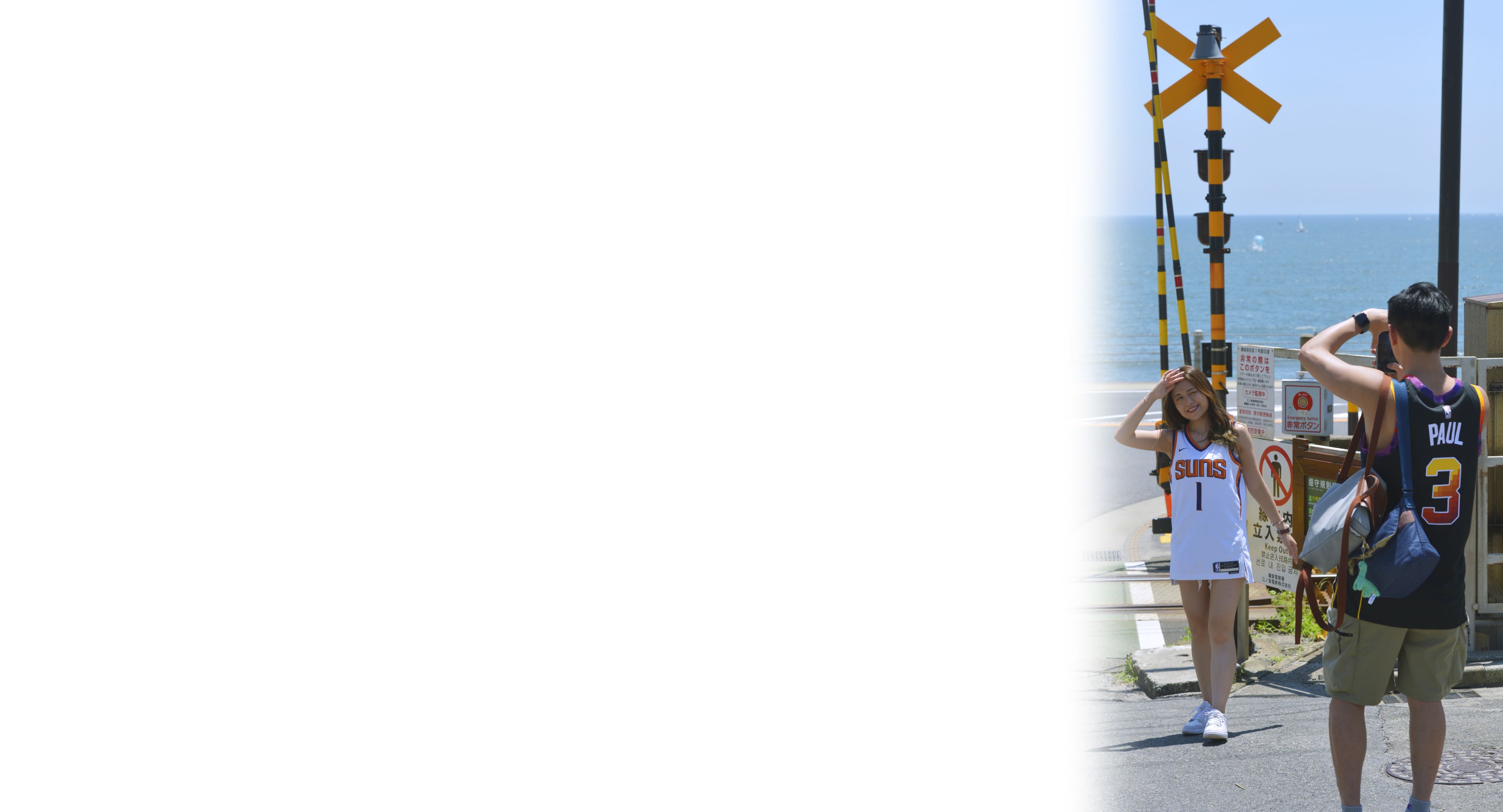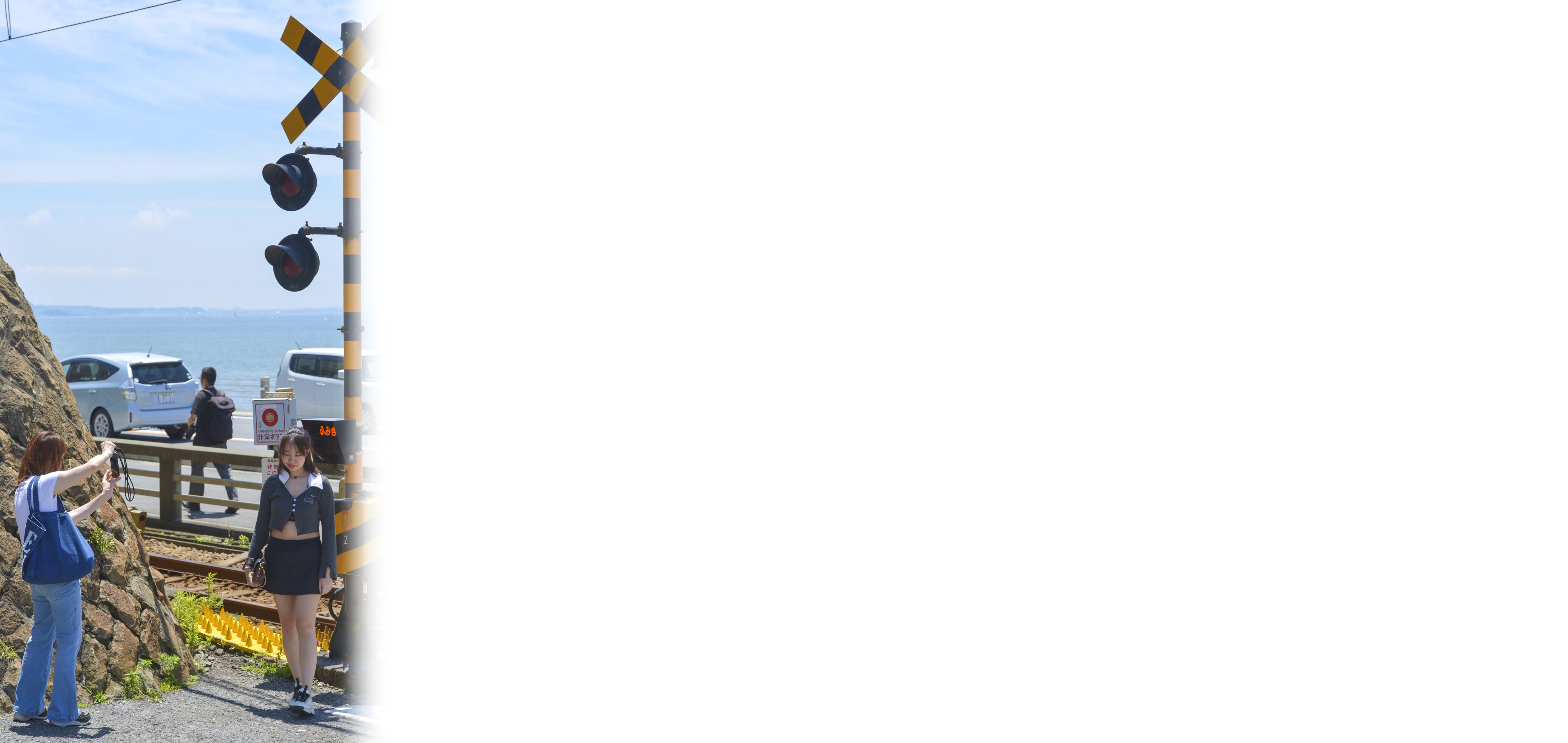 Slam Dunk spots in Shonan area, Kanagawa Prefecture
Takehiko Inoue, Slam Dunk's creator, and others involved in related works have not said where or on which schools it is modeled. However, fans and others have gone on to discover associated spots based on descriptions in the manga, anime and movie, and enjoyed making pilgrimages to such places.
Shohoku High School, which the manga's main characters attend, is shown to be in Kanagawa Prefecture. Several locations in its Shonan area, including Kamakura, are known to many as Slam Dunk-linked places. The following list shows such spots and describes the reasons for their designations.
Kamakura Kokomae Station

(Enoshima Electric Railway)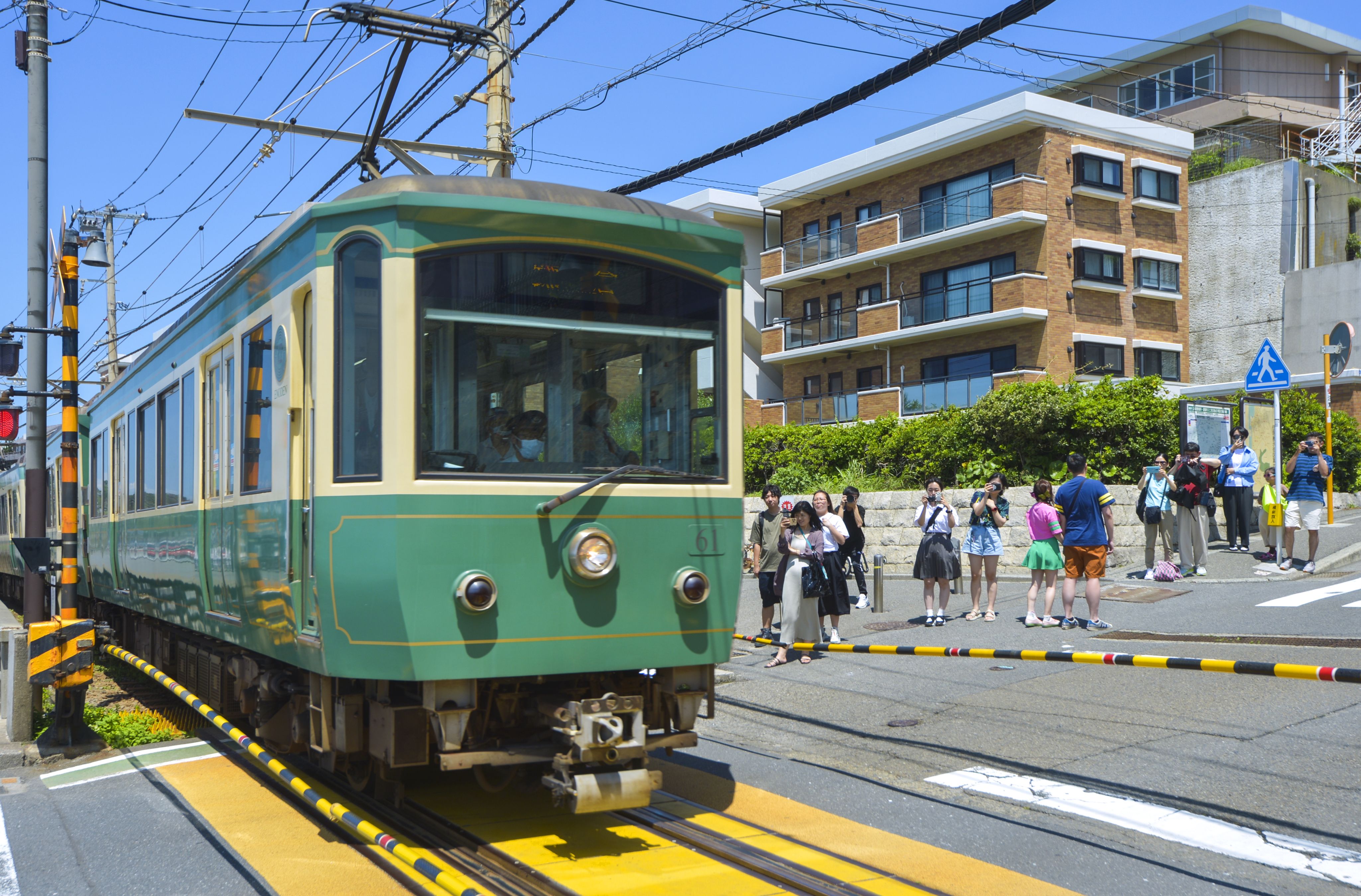 This crossing has become by far the most famous spot related to Slam Dunk because it resembles the one that appears in the opening scene of the TV anime version.
Kamakura Seaside Park (Sakanoshita area)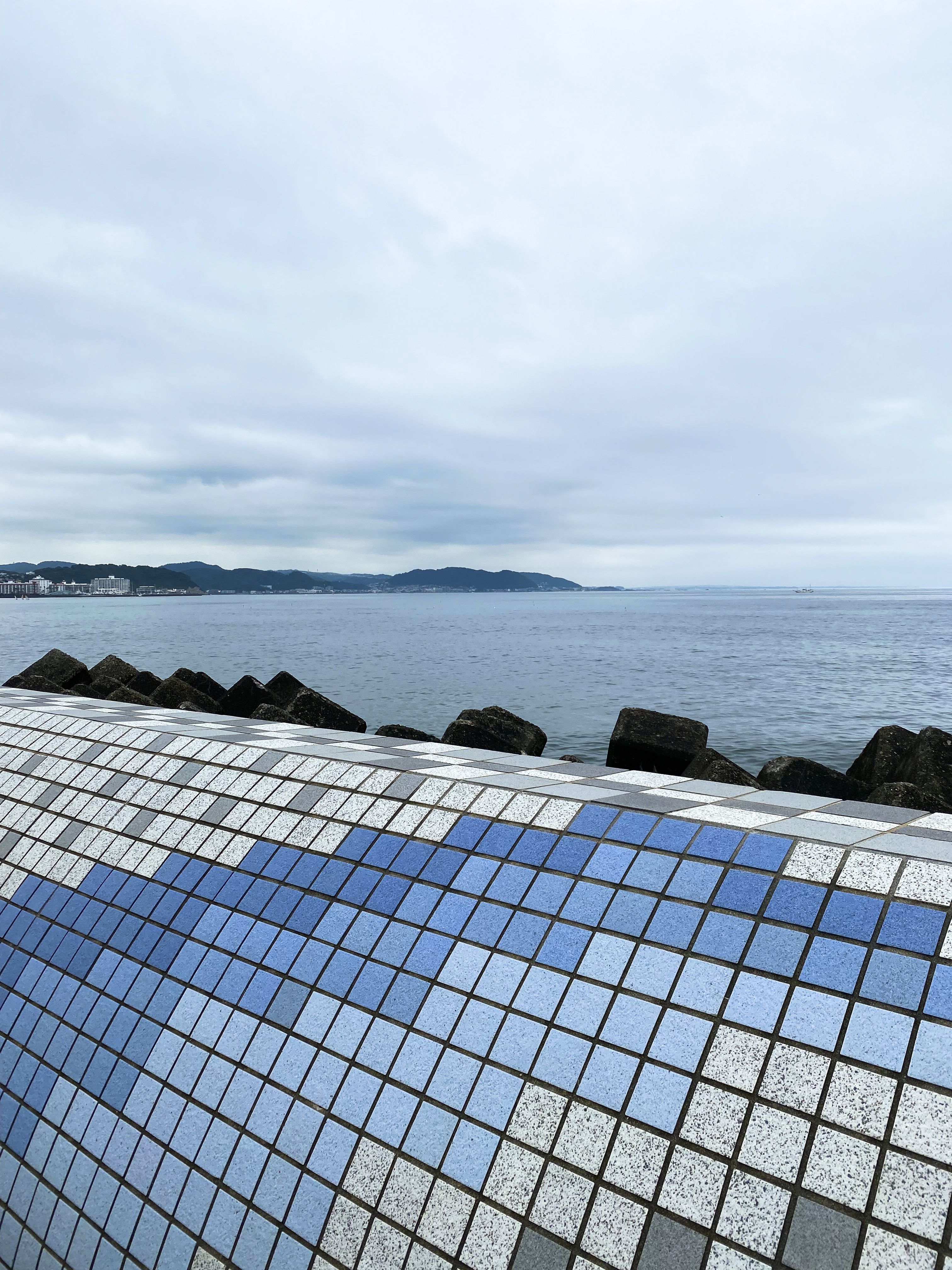 This park looks similar to a scene depicted on the cover of the original manga. From there, one can see the shoreline from Yuigahama to Zaimokuza and all the way to Zushi.
Kugenuma Beach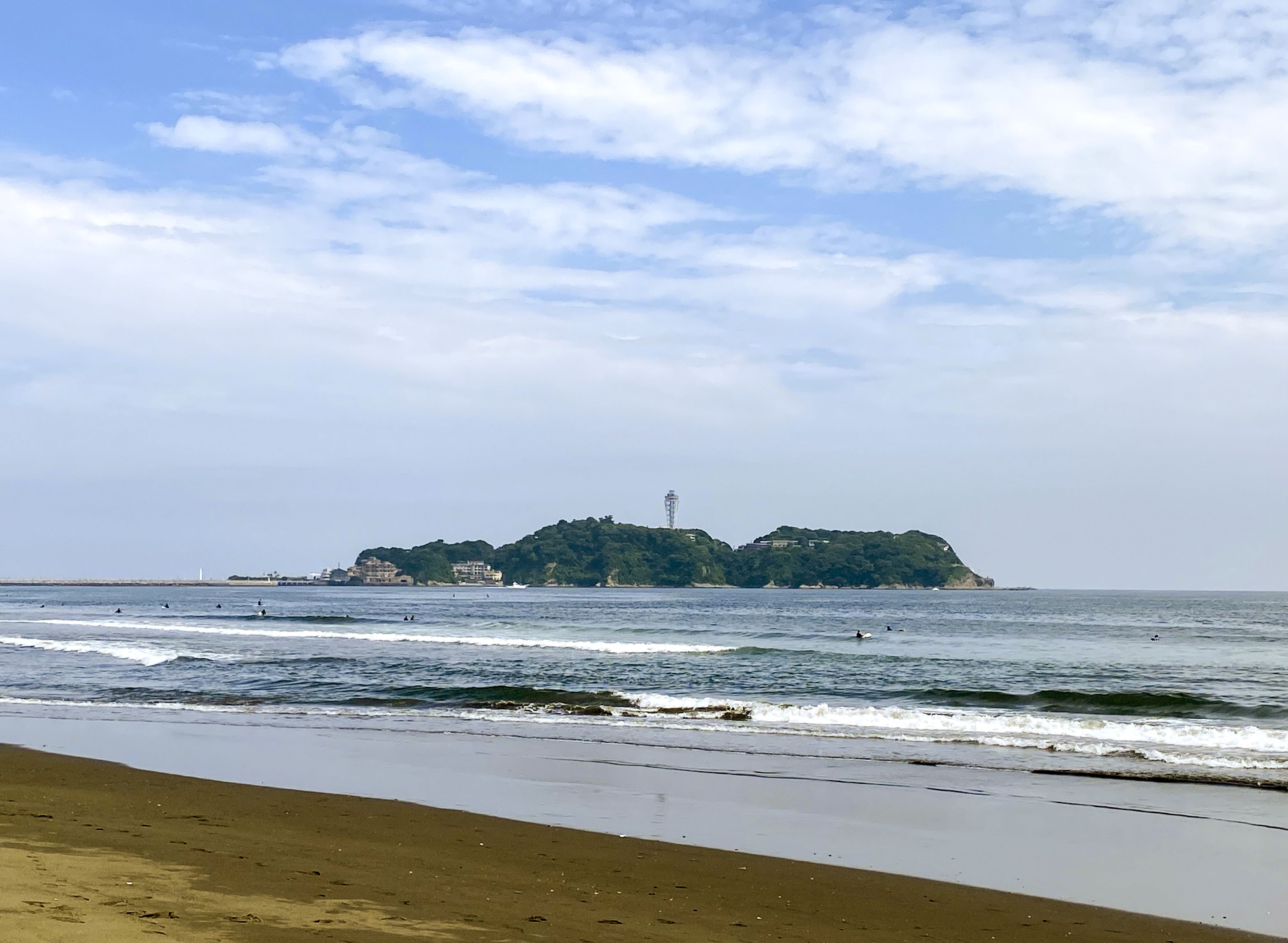 The scene from the beach resembles one at the finale of the original manga. Allowing for a view of nearby Enoshima Island and Mt. Fuji, in the distance, it is one of the most popular resort beaches in the country frequented by people who enjoy watersports all year round.
Akibadai Culture and Gymnastics Hall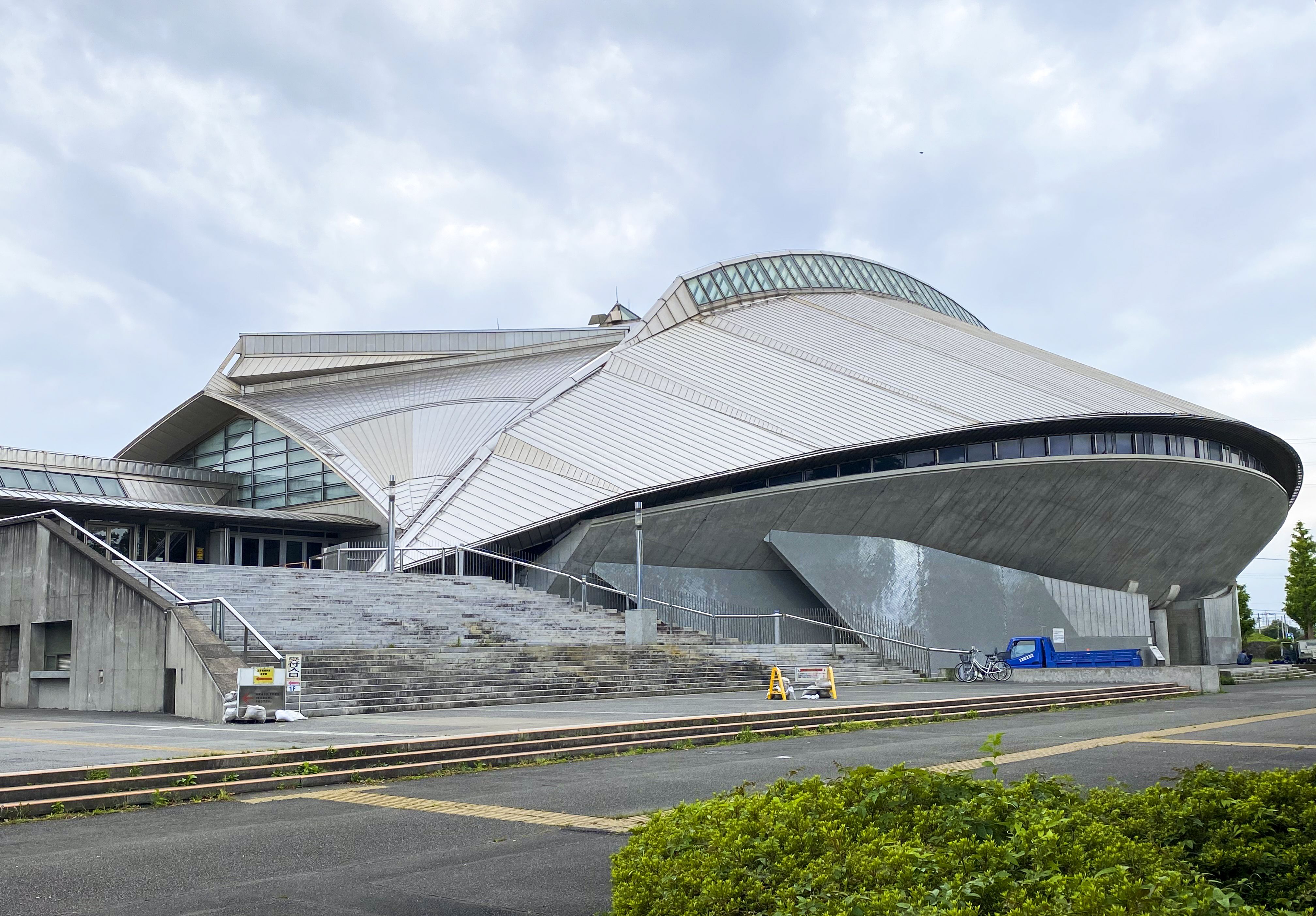 The building, designed to resemble a beetle, looks close to an arena where Shohoku High School took on the formidable Kainan University High School.
Tokkei Security Hiratsuka General Gymnasium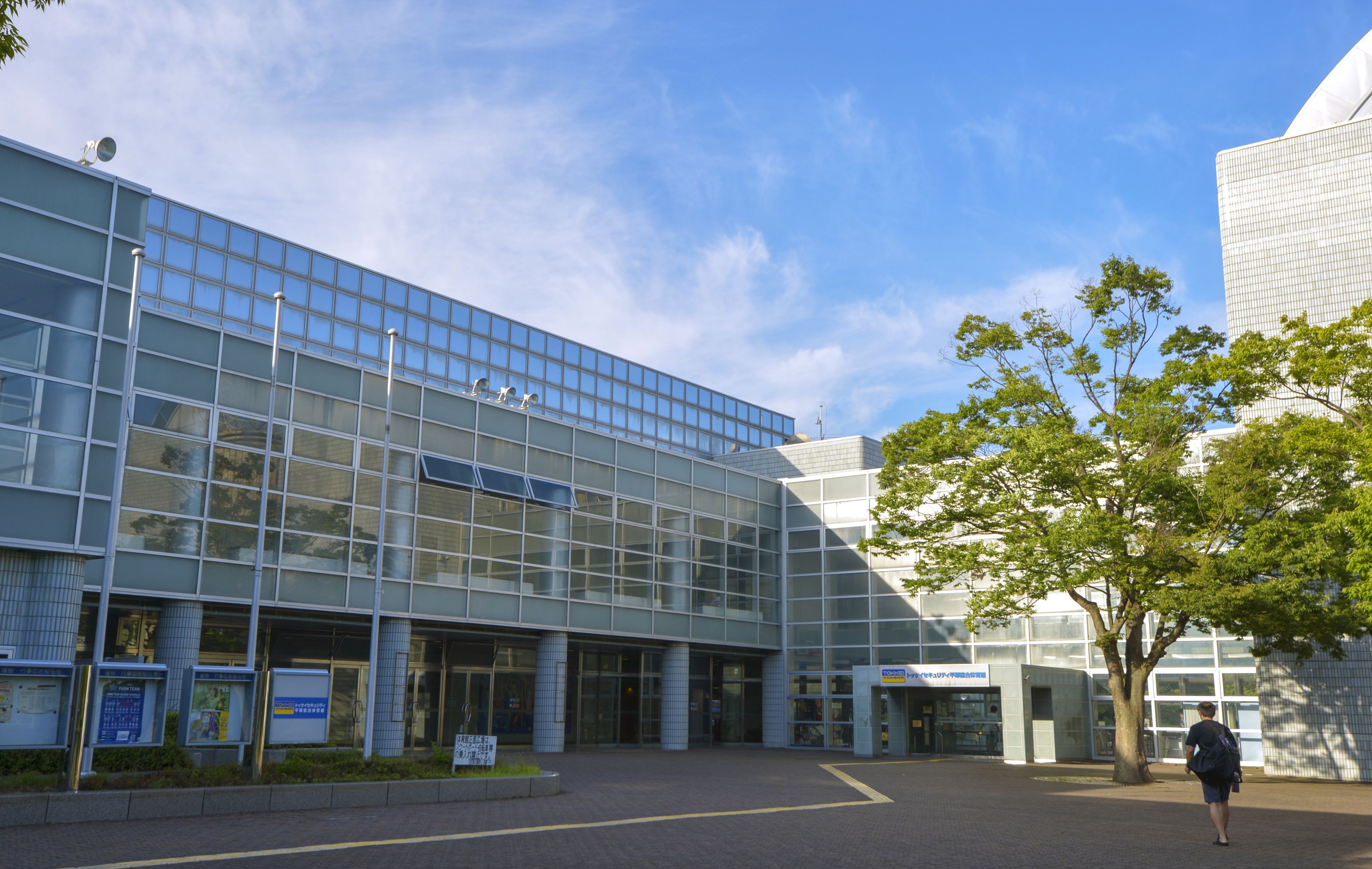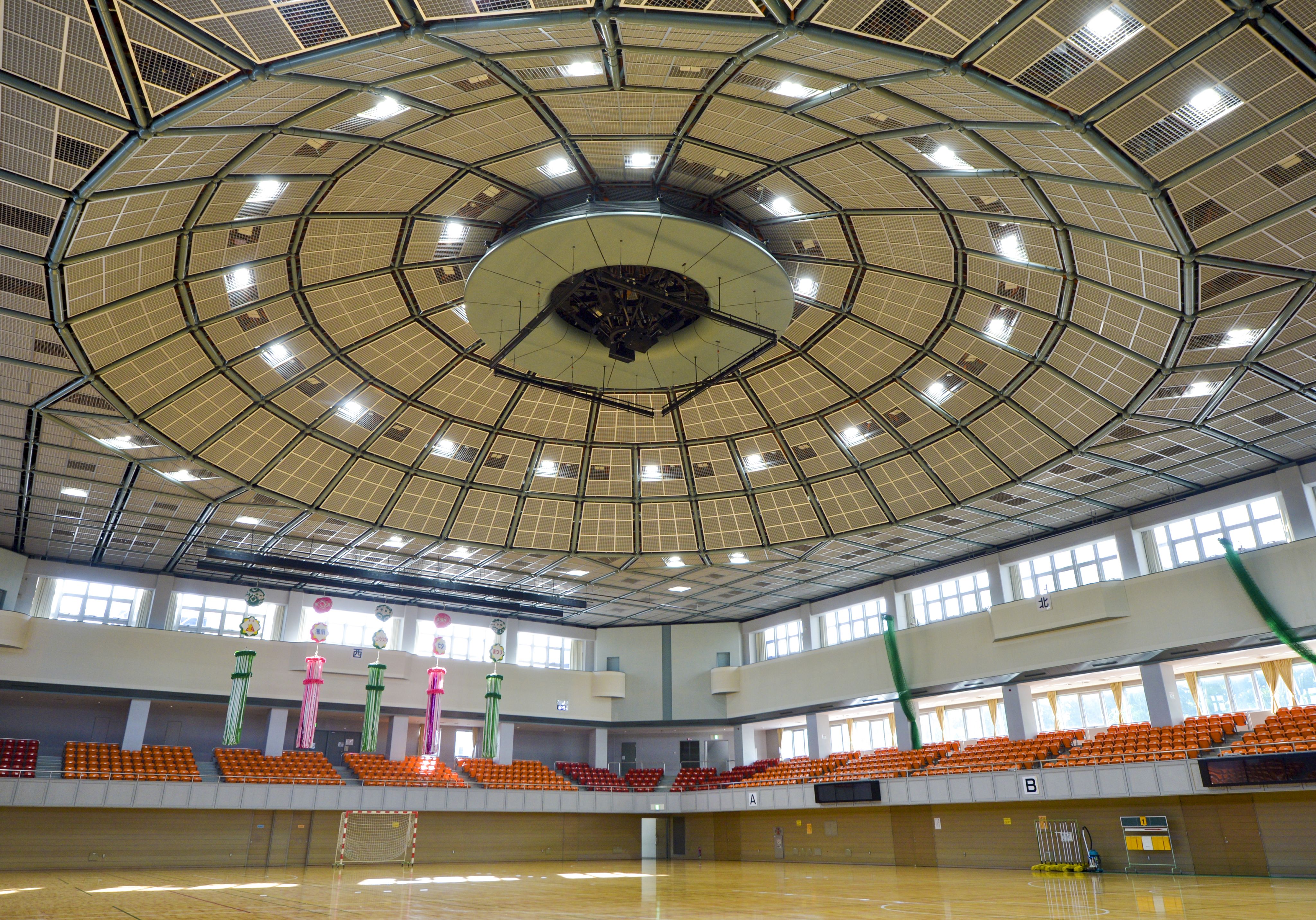 The gym looks close to an arena where Shohoku High School and rival Ryonan High School played a game. Its ceiling has a unique design.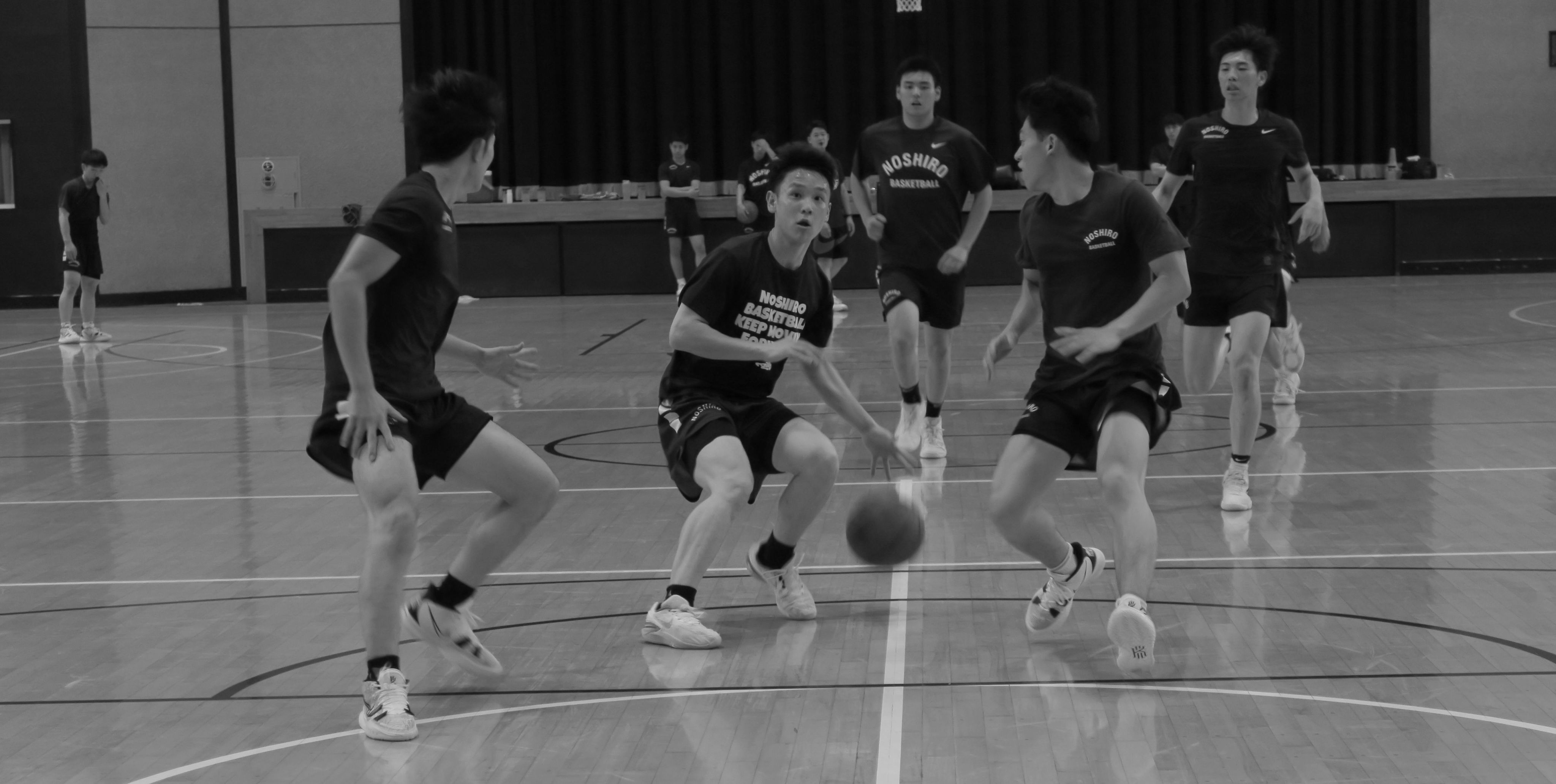 Buoyant
"Basketball Town"
In addition to the locations in Kanagawa Prefecture, there are several Slam Dunk-linked places in other parts of Japan, such as Hiroshima and Okinawa prefectures. Noshiro, a city in Akita Prefecture, is home to a high school said to be the model for Sannoh Kogyo High School, which in the manga is Shohoku High School's biggest rival and which was also featured in the movie.
The city's Akita Prefectural Noshiro Technical High School, which is now Akita Prefectural Noshiro High School of Science and Technology, is well-known for its men's basketball program, having won a total of 58 national championships to date. Since 1991, the Noshiro municipal government has been promoting the city as "a basketball town."
The city has a Basketball Museum where photos are displayed of star players from Noshiro Technical High School, including Yuta Tabuse, who played in the National Basketball Association in the United States, the sport's foremost league. Movie posters and uniforms of Shohoku High School and Sannoh Kogyo High School are also on display.
Since the release of the movie, the number of visitors to the museum has been increasing.
It began rising slowly early this year, with 5,000 visitors recorded over a period of four months from April to July, exceeding the total number during the last fiscal year through March 2023.
Most of the visitors from overseas are from South Korea, and young women make up a large proportion. One woman reportedly became a fan after watching the Akita Prefectural Noshiro High School of Science and Technology basketball team practice, and came back to Japan to root for the team in their games.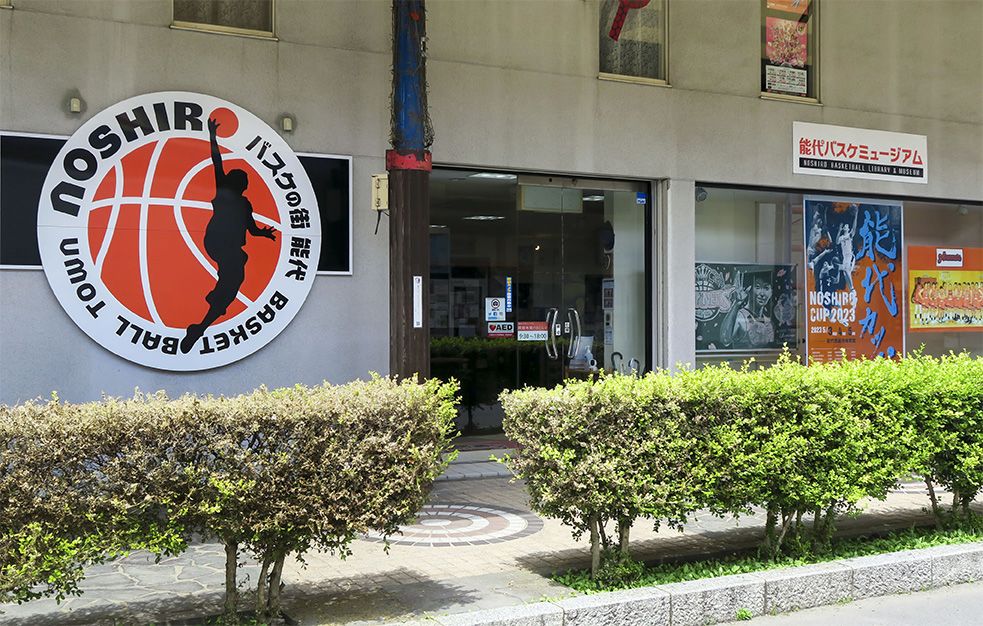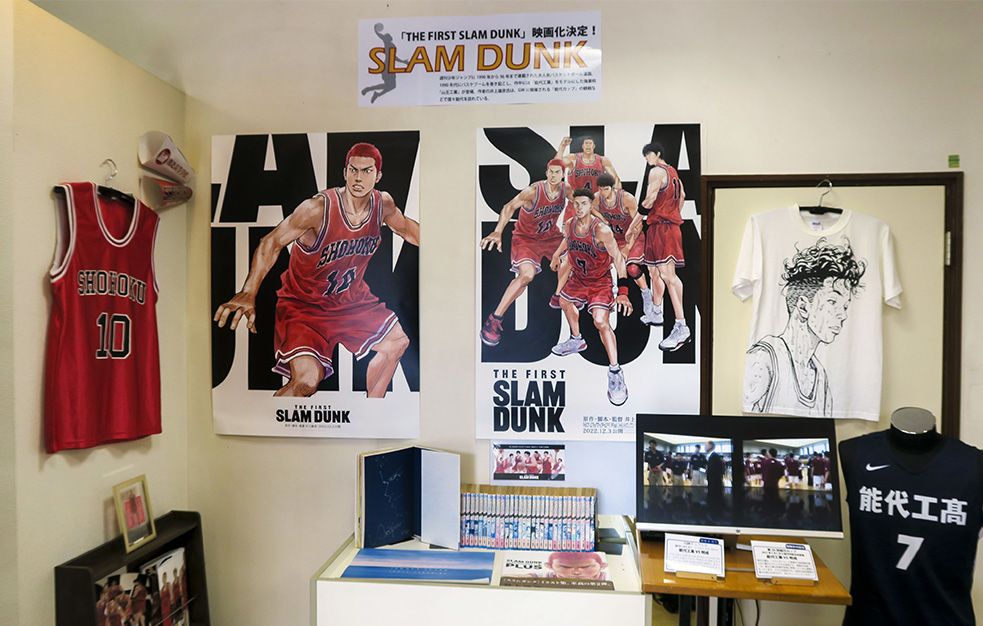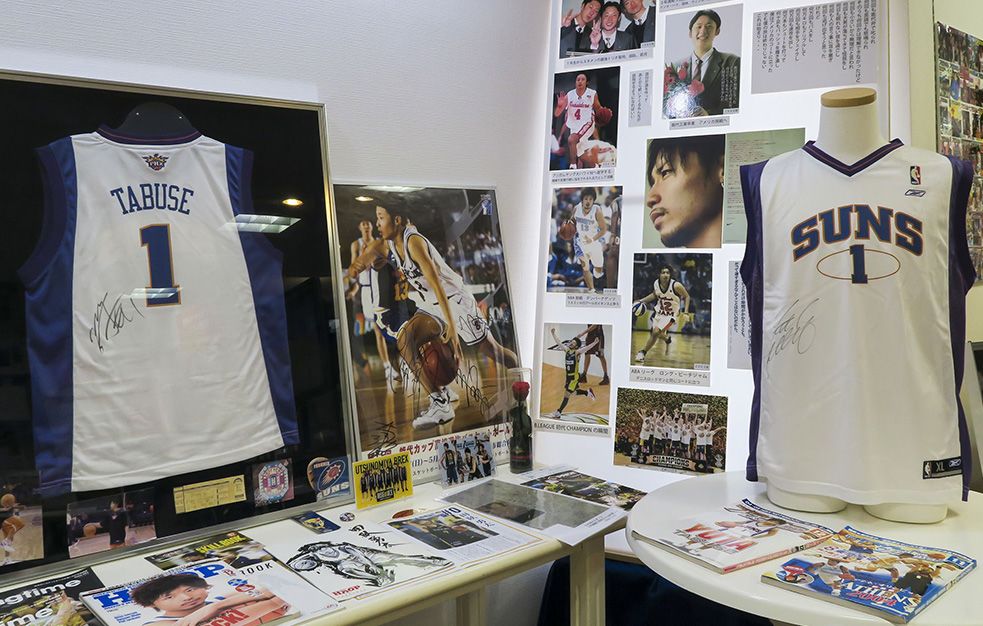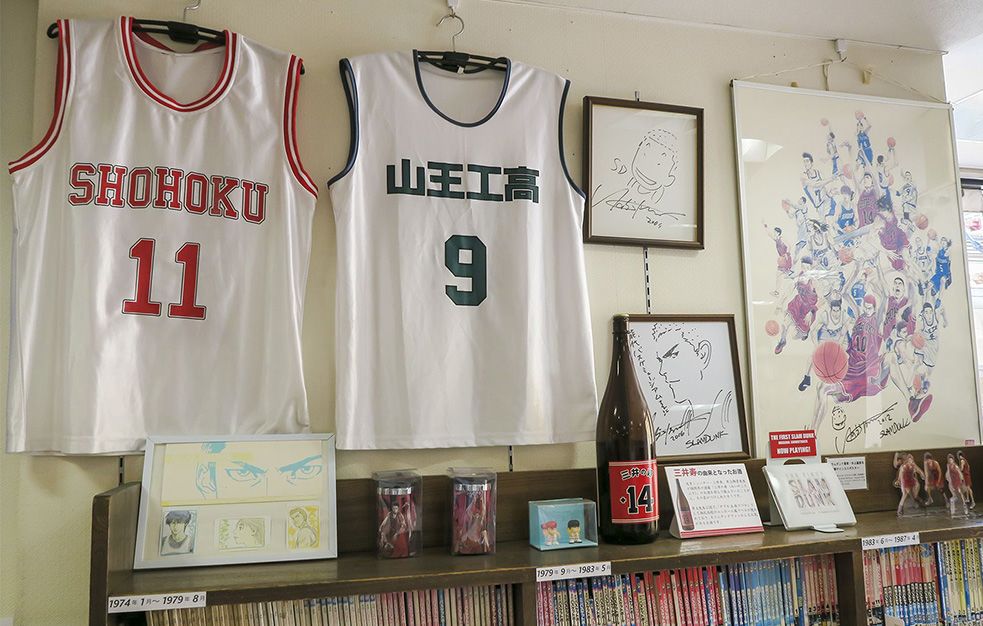 Akita Prefectural Noshiro High School of Science and Technology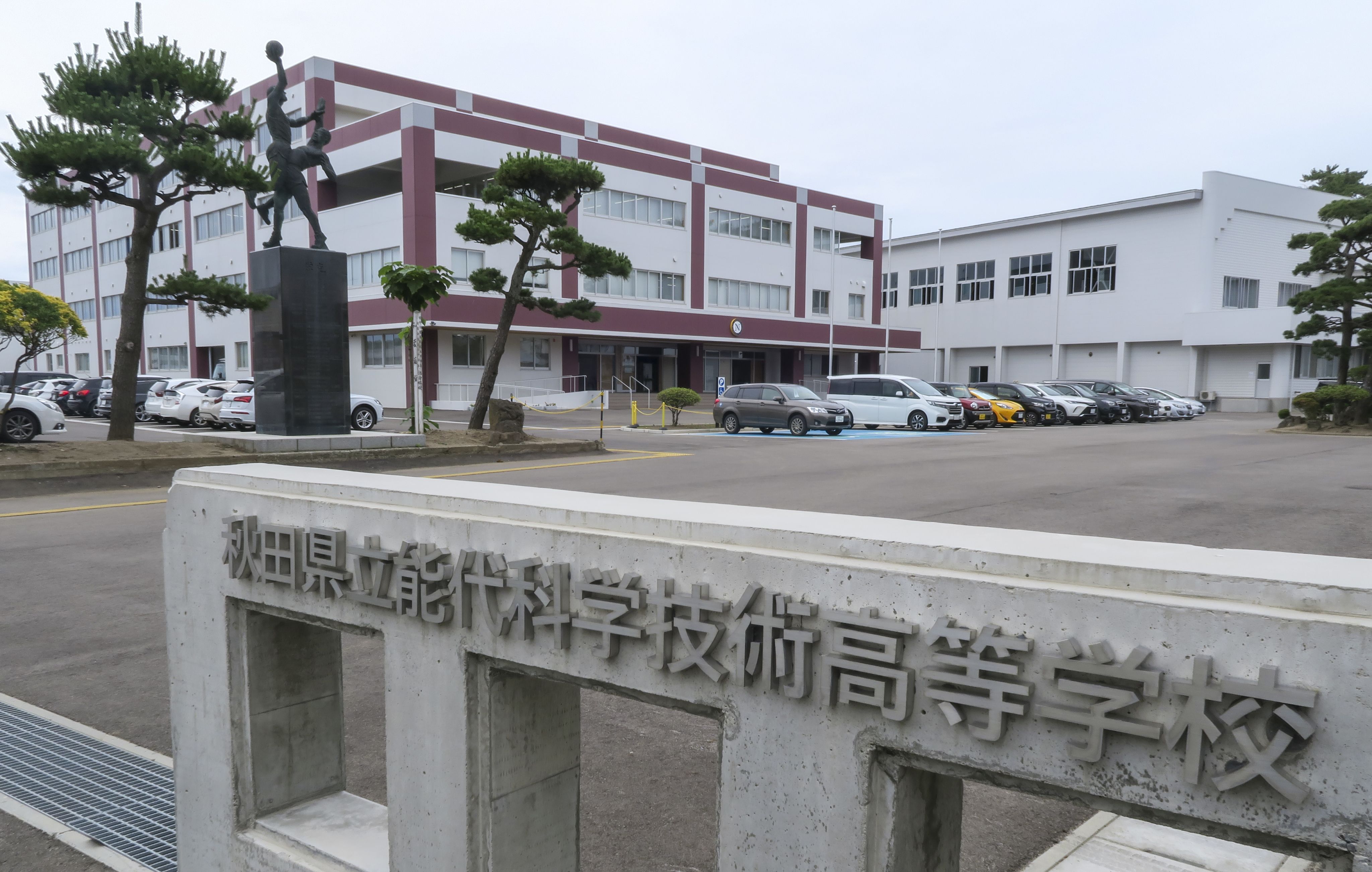 Noshiro's basketball team was founded in 1933. It won 58 national championships over the years through 2007. In 2021, it merged with another high school to be called Noshiro High School of Science and Technology.
Moriko Omonoimi Shrine
This Shinto shrine is in Yurihonjo, Akita Prefecture, in northeastern Japan. Fans noticed that Eiji Sawakita, the leading player at Sannoh Kogyo High School, visits a shrine that has a similar atmosphere.
Ishida Memorial Gymnasium, Hiroshima University of Economics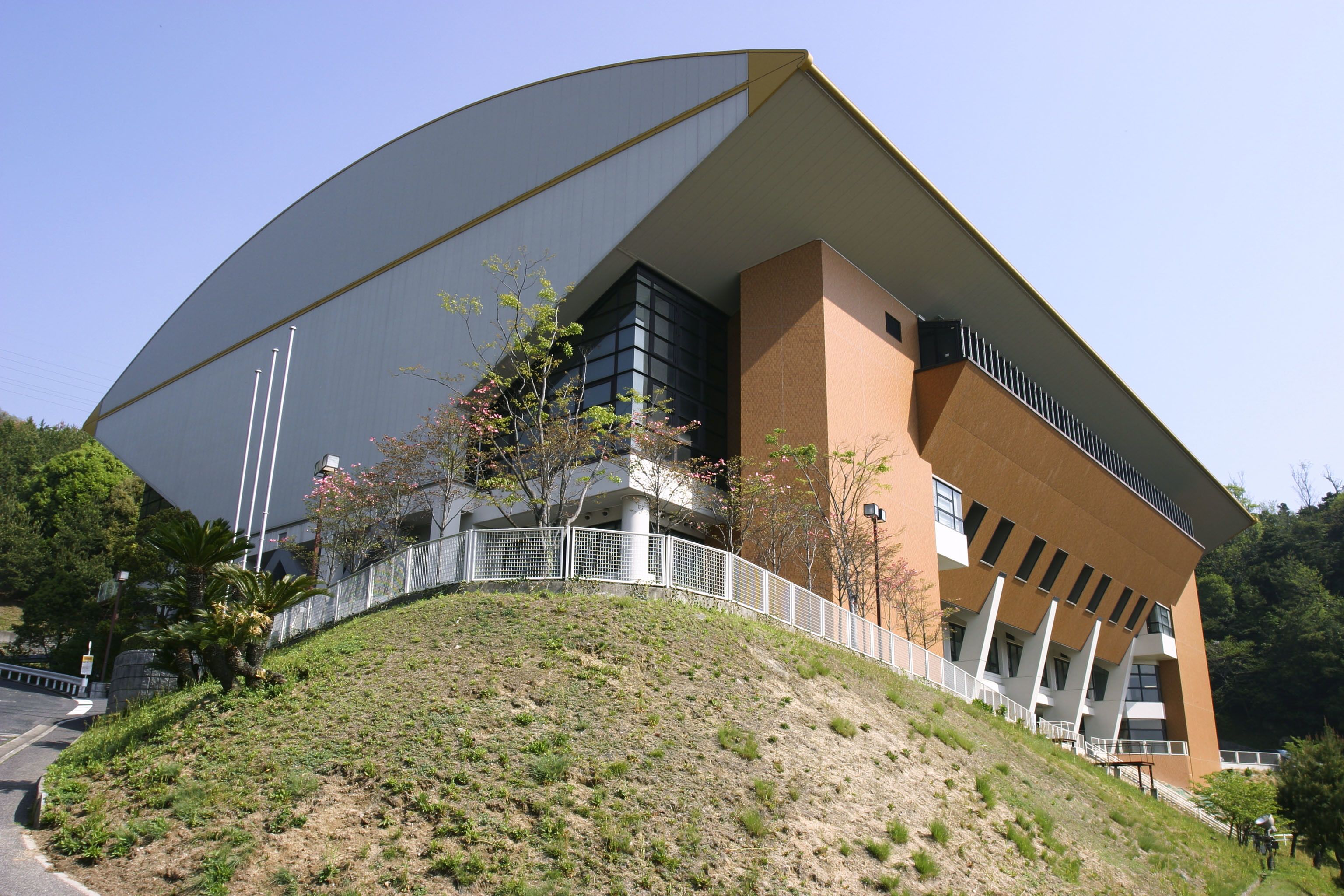 This gym resembles one where Shohoku High School took on Sannoh Kogyo High School in the original manga and movie.
Pilgrimage to associated places "connecting people"
On the burgeoning "Slam Dunk Phenomenon" in East Asian countries, Takeshi Okamoto, an associate professor at Kinki University who specializes in tourism and is well-versed in anime, says those who grew up watching anime are passing down their passion for it to the younger generation.
"In China and other regions where anime used to be broadcast on TV, the generation of people around 40 years old, who hold strong impressions of the anime at the time, are watching it now and their enthusiasm has been passed on to their children," he said.
Okamoto also pointed to the trend of enthusiastically supporting anime characters and others known as "oshikatsu" also taking root outside Japan as a factor behind the popularity of Slam Dunk. Of those visiting the associated places, the professor says, "People who have a strong love for a work of art are willing to visit it no matter how far away it is. I think it is a good mechanism whereby people from various countries can connect with each other."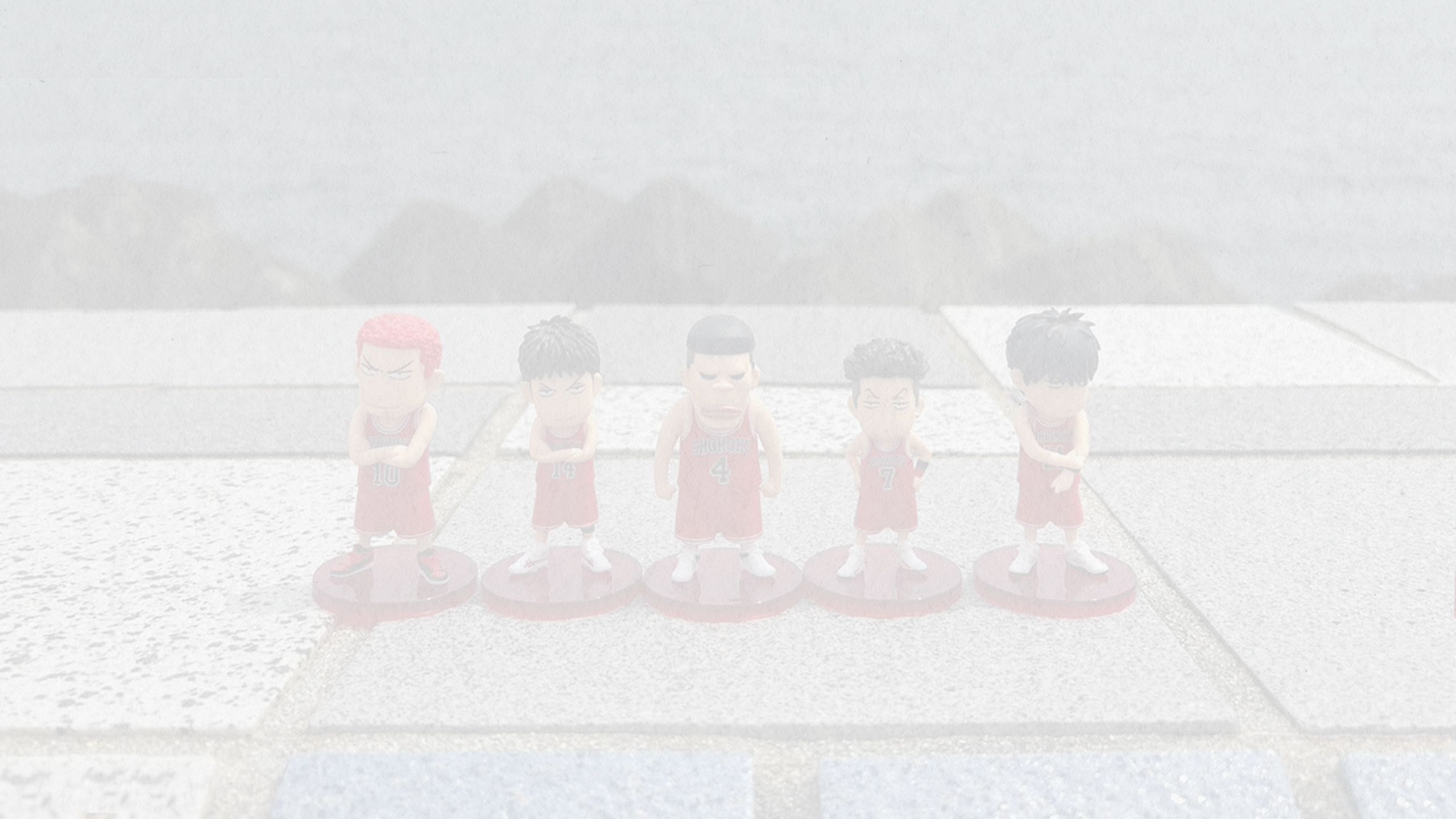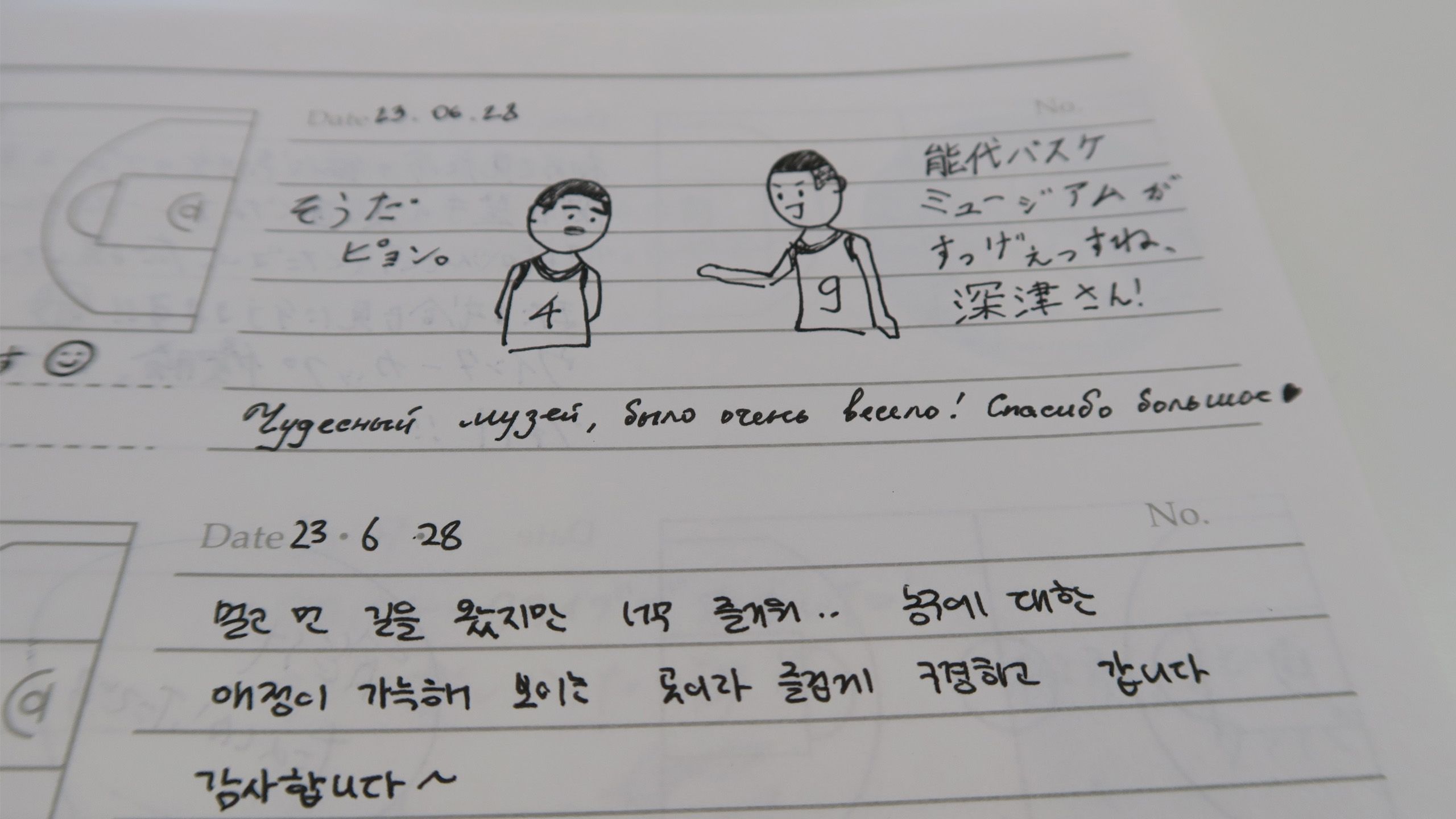 INTERVIEW
Shugo Nakamura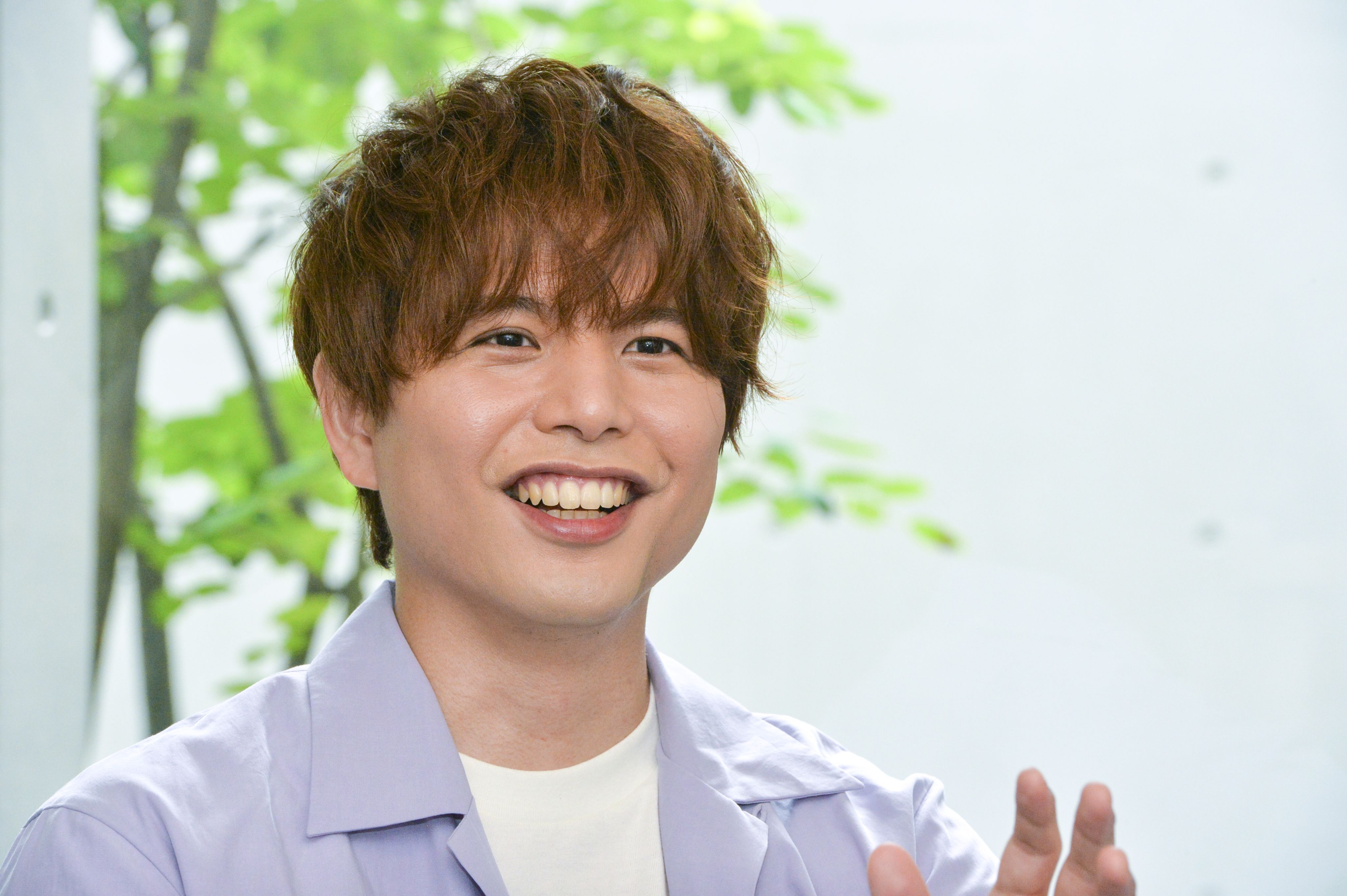 The main character of the movie, Ryota Miyagi of Shohoku High School, was played by popular voice actor Shugo Nakamura.
Nakamura, who was born in 1988, is from Okinawa Prefecture, the same as Ryota. He was fascinated by the original manga when he was a high school student.
In an interview, Nakamura talked about his strong feelings for the film and his joy at how it has not only enthralled people at home but also overseas.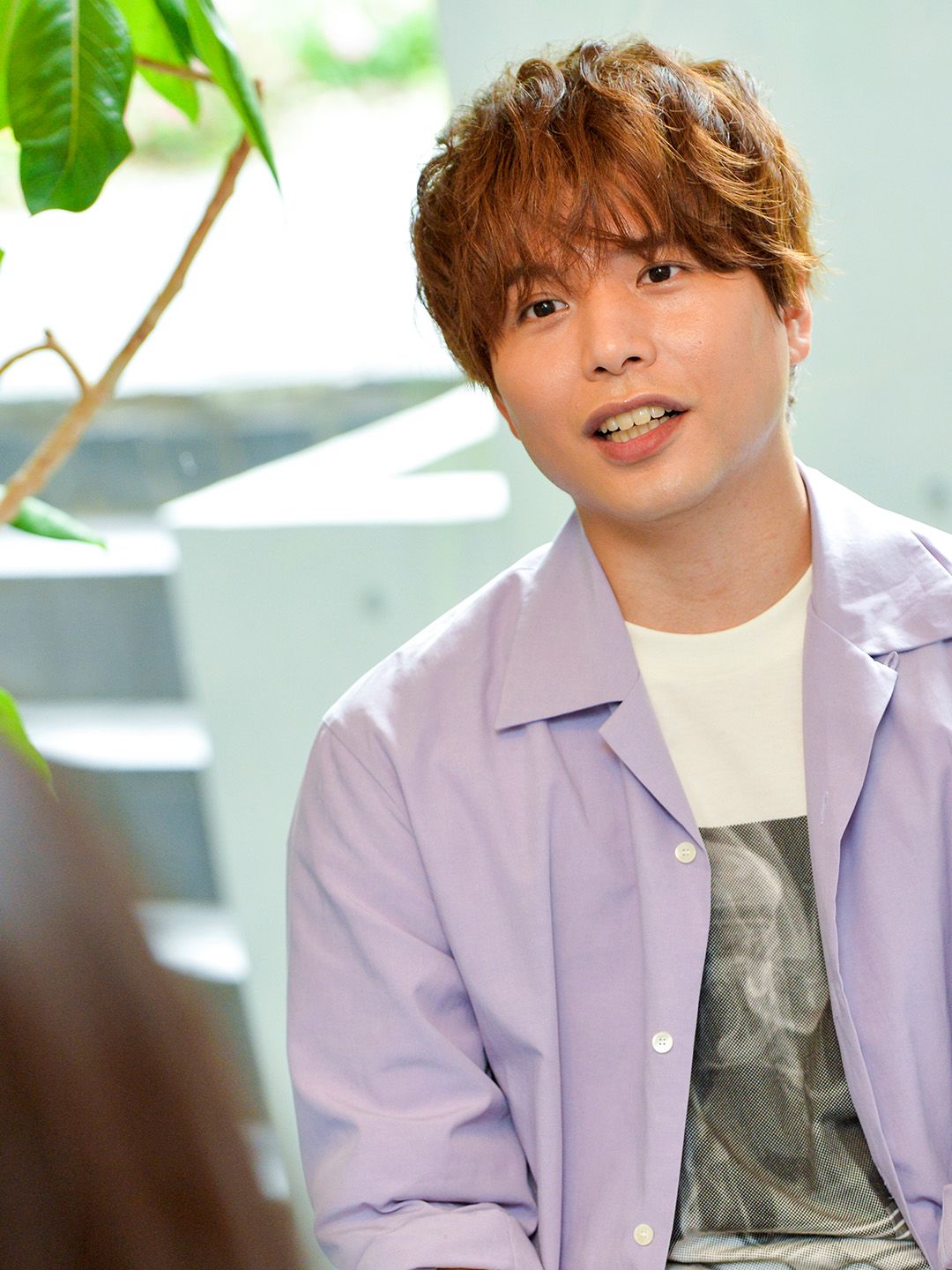 Loved by everyone
Slam Dunk is the actor's favorite manga. He got absorbed in reading the series collection his older brother had bought. "I wish I had encountered it much earlier," he said he had thought at the time. It was, therefore, natural for him to hold special feelings when he auditioned for the role of Ryota Miyagi. He kept calling his staff after the audition, asking about the outcome. While bathing, he received a call on his smartphone informing him that he had got the role. He ran out of the bathroom upon getting the news and shouted, "I got it!" he said.
As Nakamura tells it, Slam Dunk is a deeply moving work that is loved by everyone, both men and women, young and old. It has been around 30 years since the manga and anime versions of Slam Dunk became hugely popular in the 1990s. "It's an incredible work given that so many people are still loving it," the actor said. "Parents and their children can talk about it avidly. This is a conversation generator, I think, and has so many more good things to offer."
Noting that the movie has prompted many to get captivated by the original work, Nakamura said, "We are seeing a good circulatory system emerge."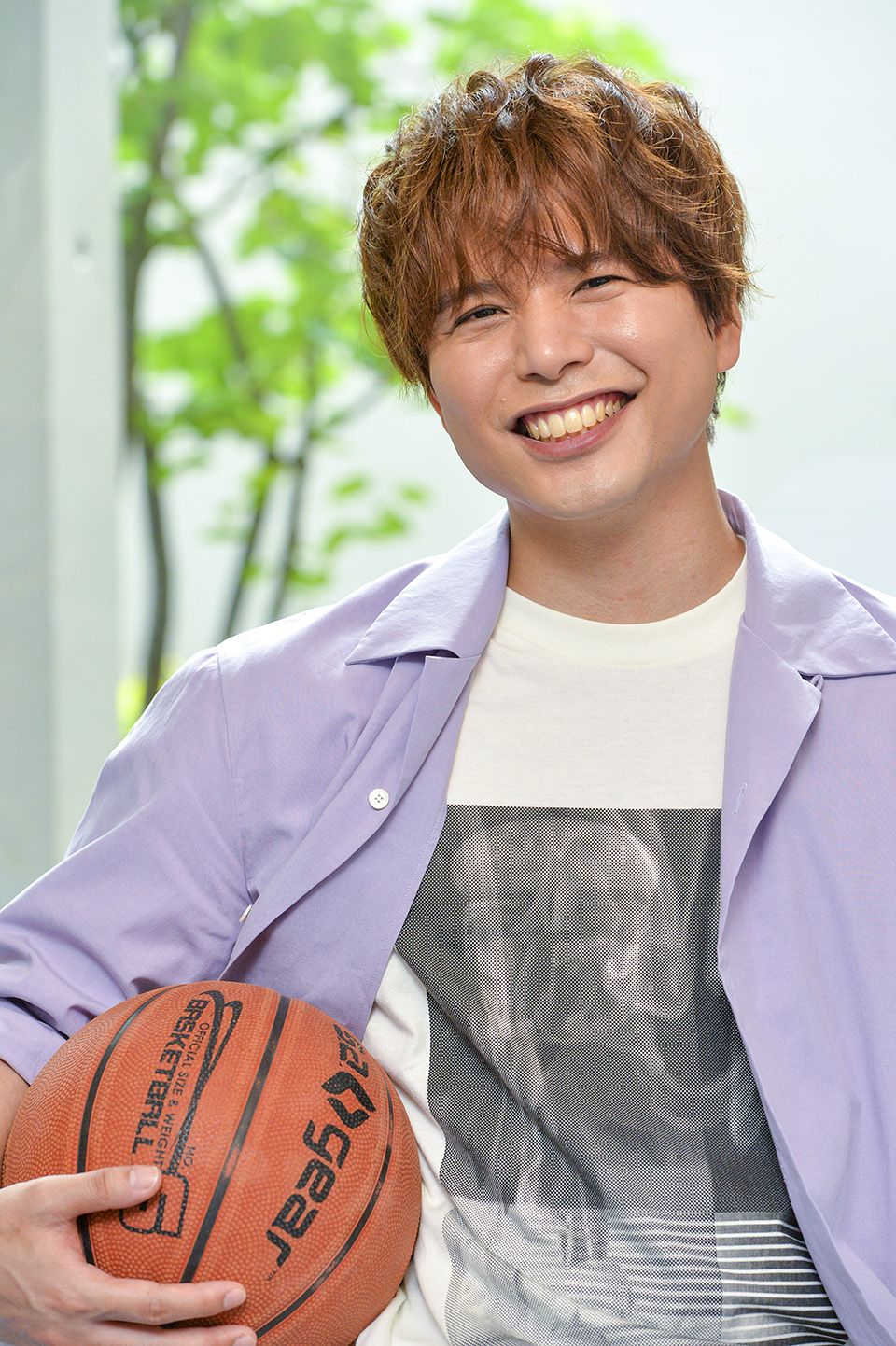 Bring out yourself
Recording for the movie ran for over two years. Until that began, Nakamura agonized over how he would be able to act as Ryota and manifest Slam Dunk's worldview. But Takehiko Inoue, the manga's original creator and the movie's director, helped him find an answer. "When I listened to your voice during the audition, I realized that you are the perfect embodiment of Ryota Miyagi. Just be yourself is all I ask," Nakamura said Inoue told him.
"Those words were crucial to me. I stuck to acting as naturally as I could," Nakamura recalled. Coming from the same place as the protagonist, the actor used an Okinawan dialect during key moments in the movie. "I think I was able to play this role naturally."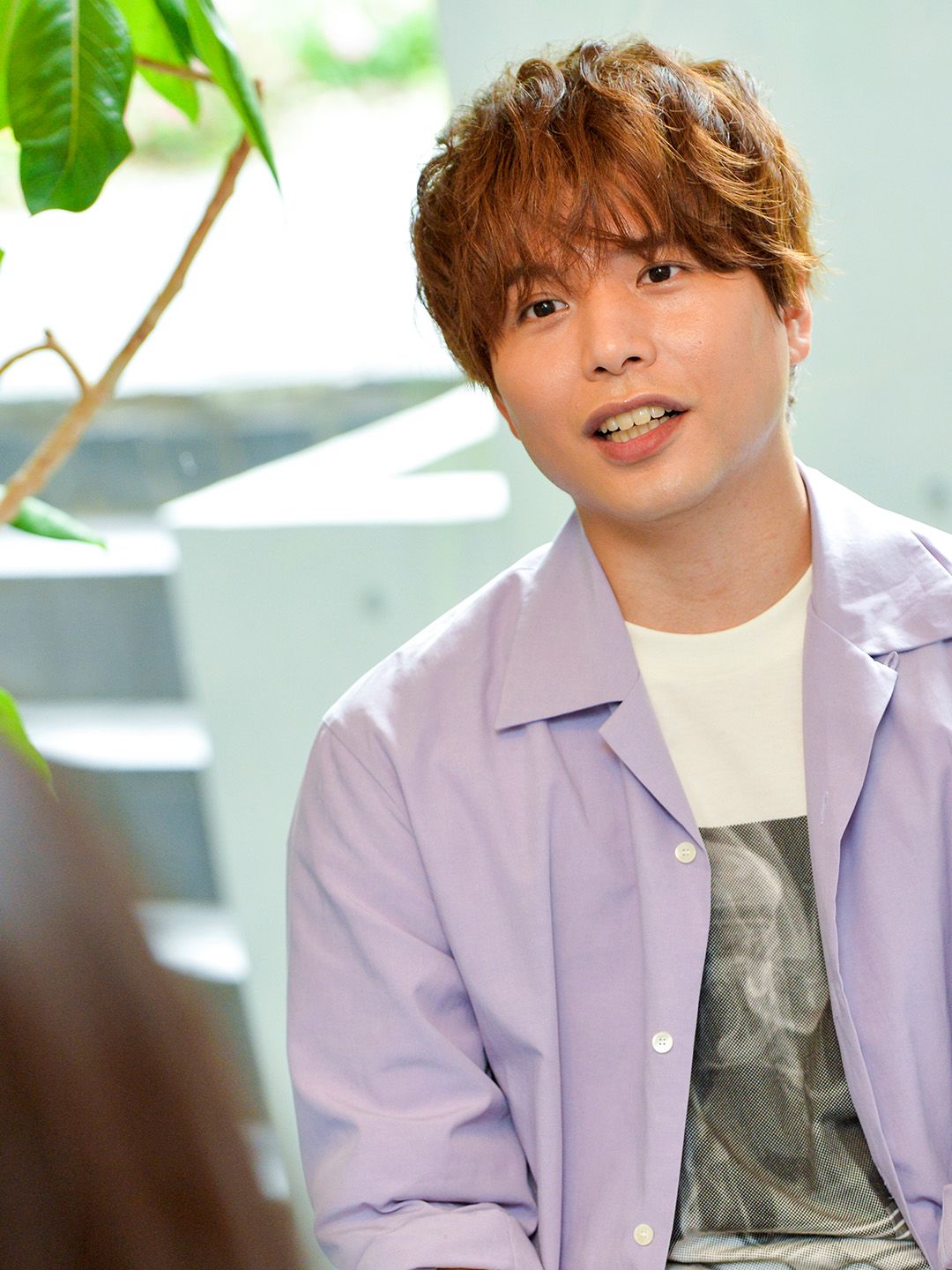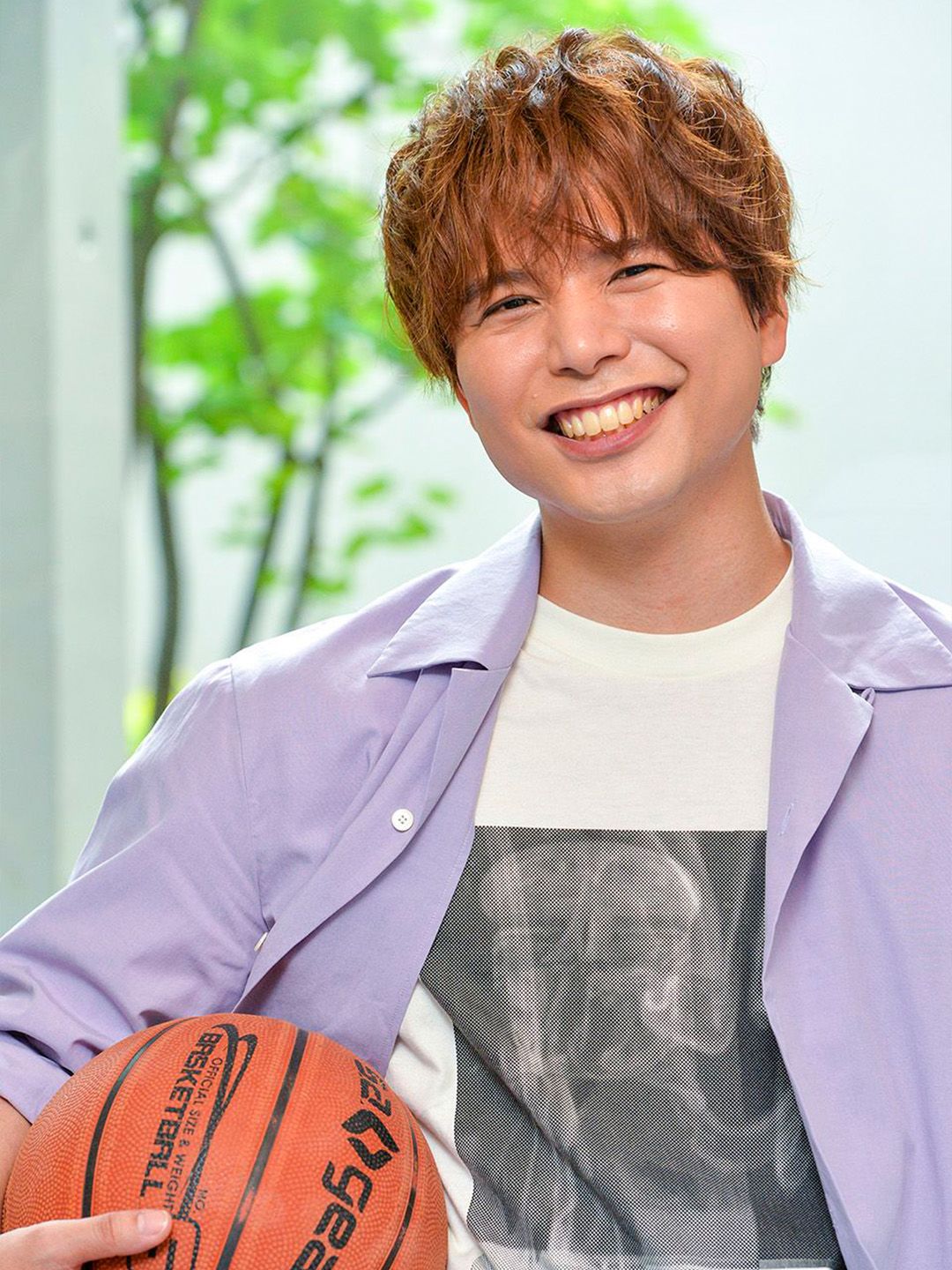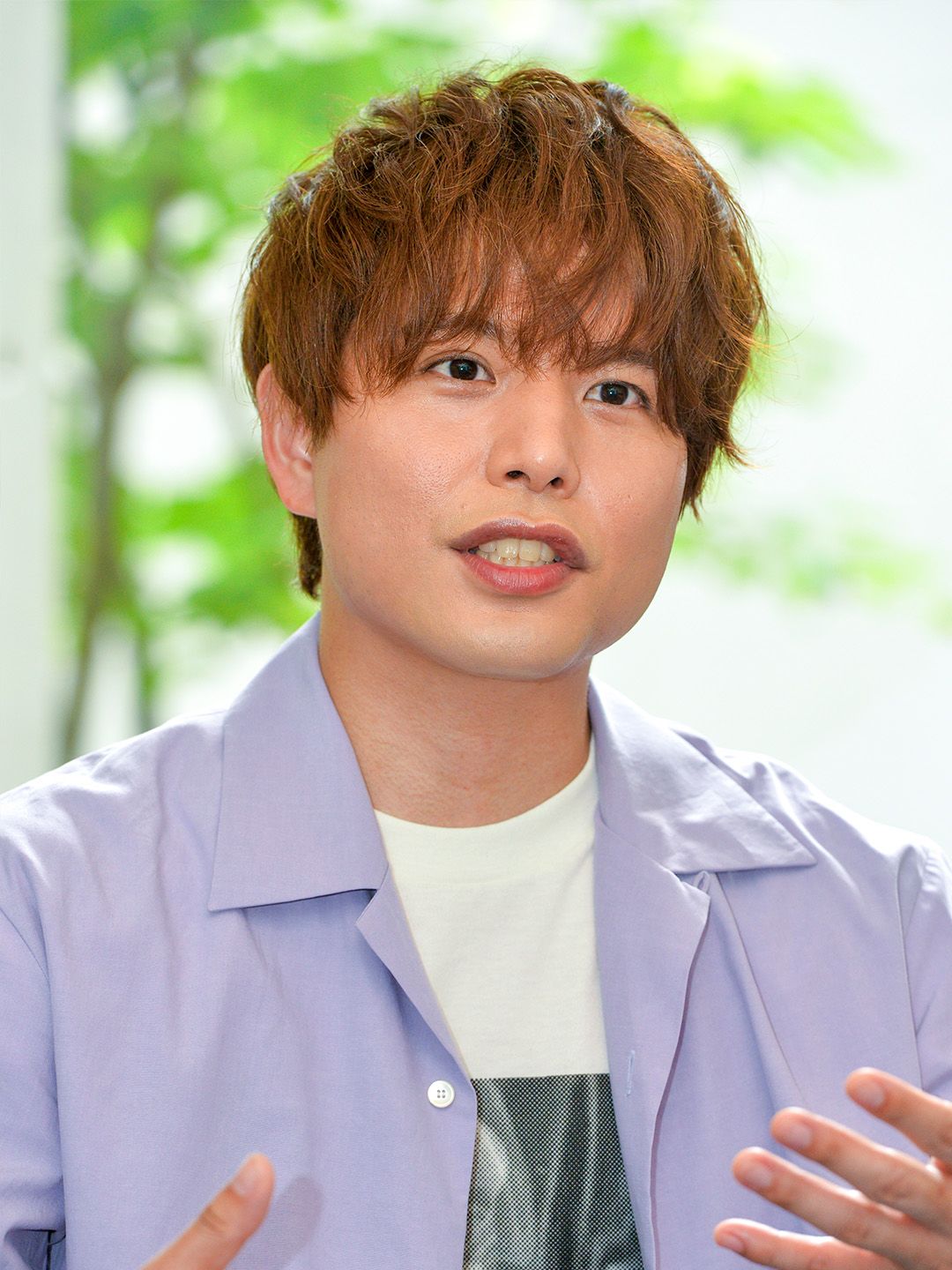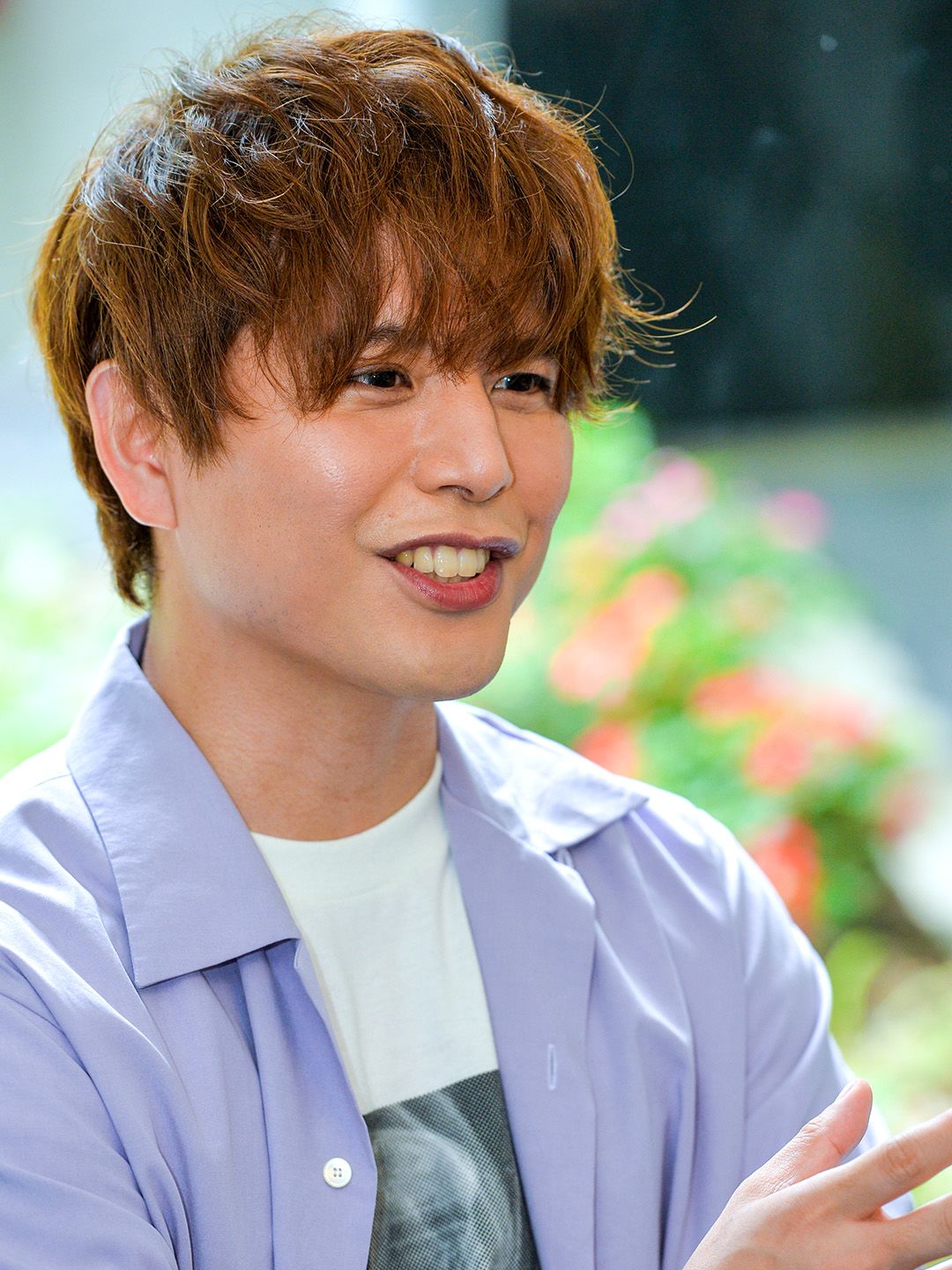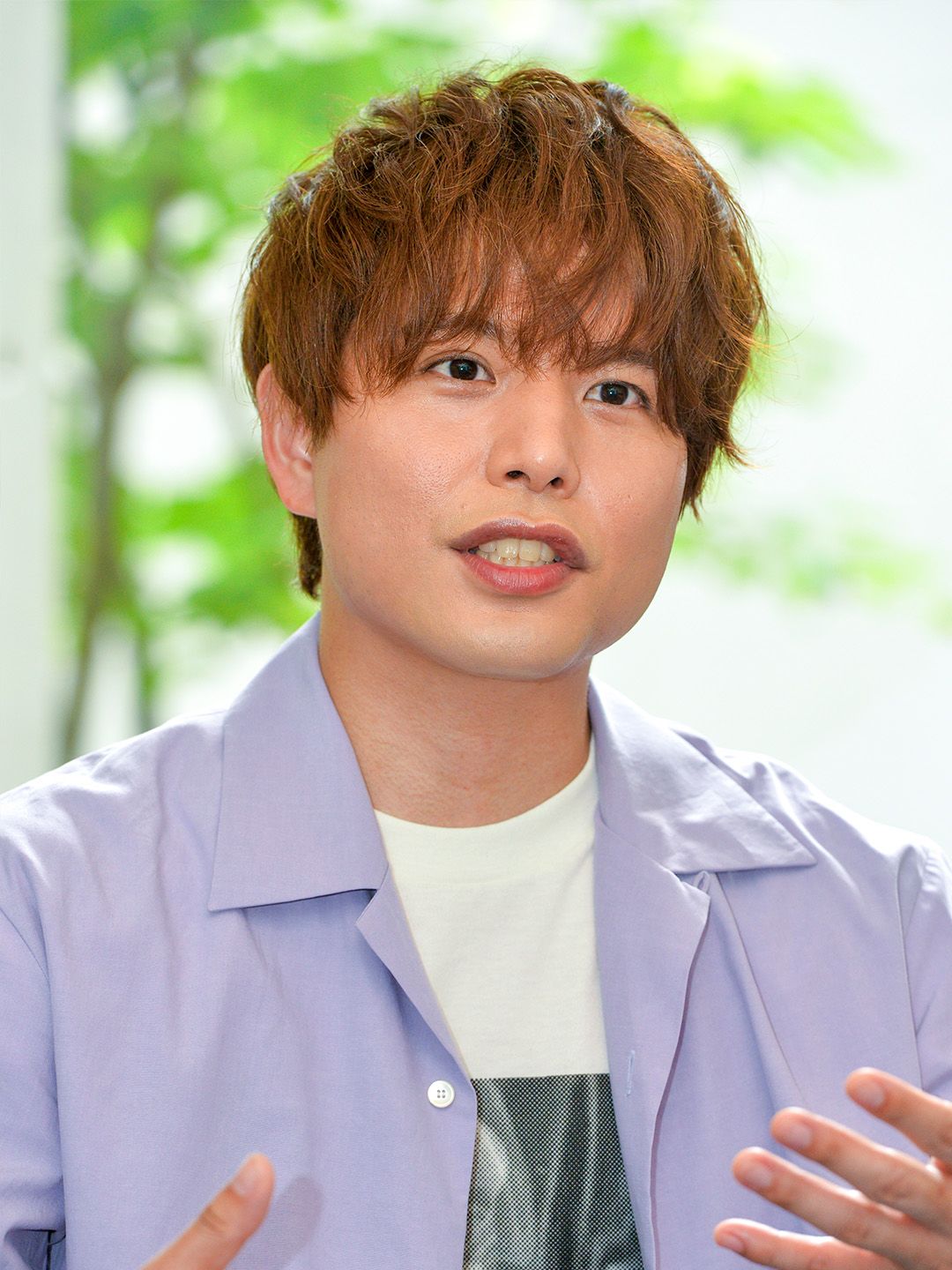 There are many scenes in the movie that he especially likes, including the opening scene featuring the sound of a bouncing basketball, one that depicted the intensity when Ryota dribbled and broke through the opponent's tight defense all around him, and another one of Ryota and his mother talking to each other on the beach after the decisive game against Sannoh Kogyo High School, just to name a few.
"Every single member of the crew literally put their lives on the line to make this movie. I believe the audience will be convinced that there has been no compromise whatsoever on the quality of the movie," Nakamura said passionately.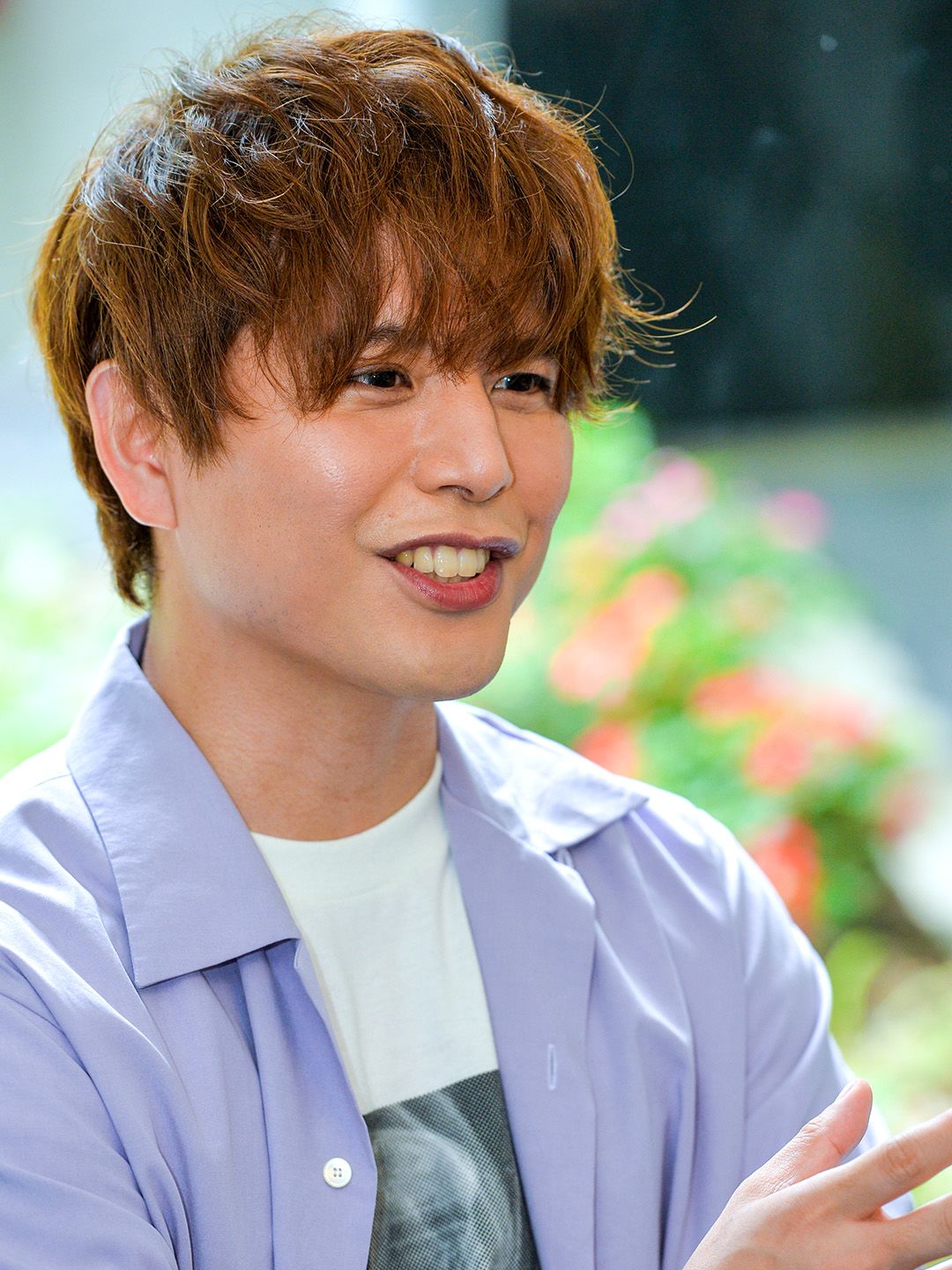 Spreading our wings further around the world
With the movie's popularity expanding from Asia to the rest of the world, Nakamura expressed excitement but also said it felt "surreal" that the movie is being screened worldwide.
When he posts about Slam Dunk on social media, he receives thank you messages and words of support in many different languages. "It makes me happy," he said with a smile.
Nakamura visited Singapore and South Korea to help promote the movie's release overseas.
In Singapore, upon his appearance at a promotional event, fans showered him with shouts of "Shugo!" and "Ryota!" During the film's screening, the audience burst into cheers when a shot was scored. "It was like watching a real basketball game!" Nakamura said.
Meanwhile, in South Korea, Nakamura had the opportunity to chat with the voice actor who also played the role of Ryota Miyagi in the dubbed movie. "It was a precious experience as it was the first time for me to meet a voice actor from another country playing the same role," Nakamura said.
With the movie's release in North America on July 28, Nakamura said he felt deeply touched that it is being screened in the "homeland of basketball."
"I would be happy if this movie can continue to spread its wings further to the rest of the world and that director Inoue's thoughts and passion would be conveyed," he added.
Shugo Nakamura bio
Born on July 28, 1988, in Okinawa, he fell in love with playing the guitar in junior high school and moved to Tokyo after graduating high school. While aspiring to become a musician, he also worked as a caregiver. After watching a friend's stage performance, he decided to pursue a career as a voice actor and made his debut at the age of 26. He is also active as a musician.
The First Slam Dunk goes to the home of basketball
The movie premiered in North America on July 28, with screenings also planned in Latin America, Europe and elsewhere.
"I really enjoyed it," 25-year-old Jose Santiago said after watching the movie at a theater in Los Angeles. The film "really tugged at my heartstrings," he said, adding, "There's a lot of emotional scenes, especially with Ryota."
Rui Hachimura and Yuta Watanabe, two famous Japanese basketball players, are making an impact in the National Basketball Association. The FIBA Basketball World Cup will be held from August in Japan's Okinawa, the Philippines and Indonesia, making 2023 a year of basketball.
As Slam Dunk arrived in the home of basketball, hopes are running high for the Japanese movie that already has many fans in Asia.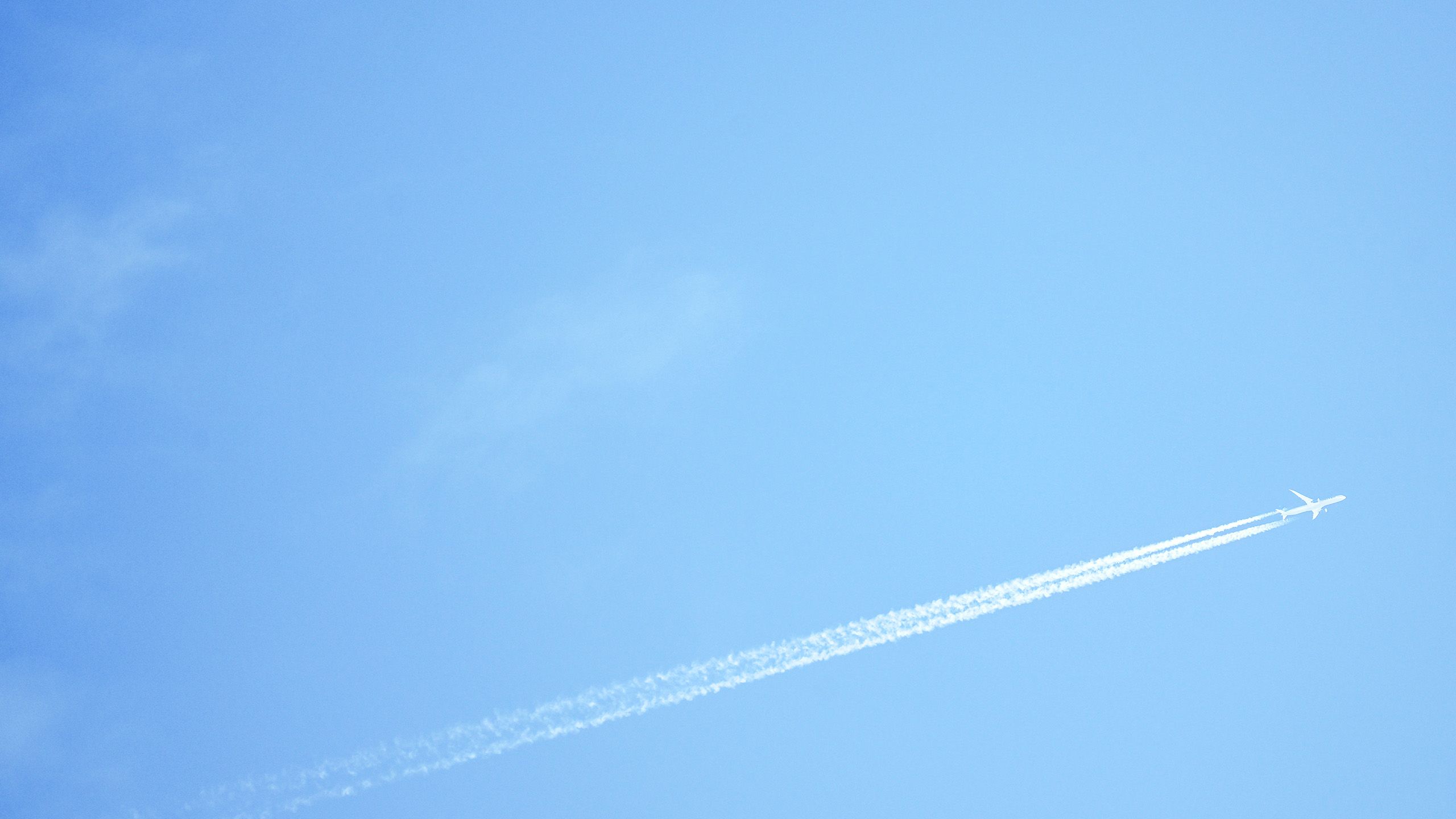 Content director : Mayuko Dohi
Line producer : Yuki Murayama
Text : Makoto Nishimura, Tetsuo Watanabe, Kazufumi Nagao, Dahee Kim, Takayuki Okura
Photo : Yuki Murayama, Suo Takekuma, Sun Peng, Kazufumi Nagano, Sakura Tsuchiya, Makoto Nishimura
Video : Fumine Tsutabayashi, Sun Peng, Makoto Nishimura, George Galer
Translation:Daisuke Yamamoto, Janice Tang, Kentaro Okasaka
Special thanks to May Masangkay, Shinichiro Serita, Kevin Chow